Micronesia Escapes & Hideaways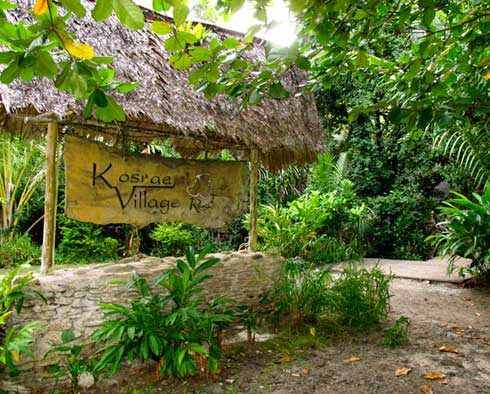 in town, Price upon request
Kosrae Village Ecolodge
Kosrae, Micronesia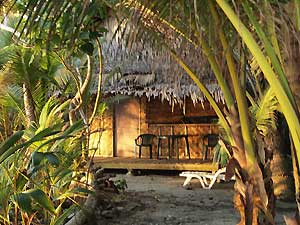 Located on the remote Pacific Island of Kosrae, Micronesia, Kosrae Village Ecolodge has the look and feeling of an old Kosraean village, with "lohm", the traditional Kosraean house or cottage, lining the ocean front, huge towering trees shading the buildings and a large community gathering place.


The Inum Restaurant is one of the best in Micronesia, featuring local and international dishes, and accommodating vegetarian and other special needs. All staff members, except Katrina and Bruce, are Kosraean and Kosraeans have held technical, supervisory and managerial positions for many years.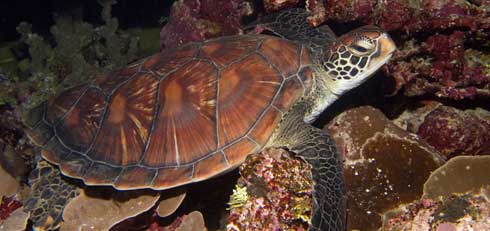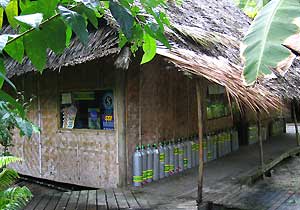 Sleeping Lady Divers is one of two PADI 5 Star diving operations in the FSM, offering the only nitrox and technical diving on Kosrae..

Ramps, walkways, and plenty of space to manoeuvre wheelchairs, make Kosrae Village Resort easily accessible.

KVR is culturally and environmentally sustainable.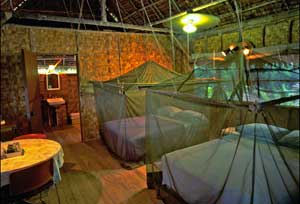 Kosrae Village Cottages

Kosrae Village's spacious, individual cottages are traditional Kosraean "lohm" hidden under the shade of enormous mangrove, pandanus, and coconut trees at the ocean's edge. They are connected by paths of naturally hard packed sand.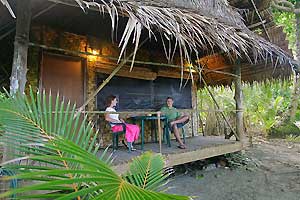 Traditionally, the construction of a Kosraean lohm begins by burying four huge corner posts six feet or more in the ground. These posts give the house its strength. As additional framing is added the entire structure is held together by strong coconut fiber twine woven in intricate knots around the timbers. The floor is raised above the ground to allow the easy flow of cooling tropical breezes and the walls are constructed of locally woven reed siding.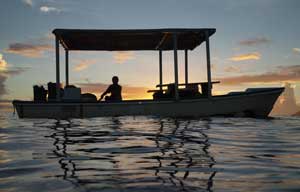 The peak of the steeply pitched thatch roof is 20 feet off the ground, easily shedding rain and encouraging cooling air currents. 

Visually rich, the cottages are also very comfortable from the spacious porch to the large bathroom and private garden shower.

Modern amenities include:
Comfortable queen sized beds draped in mosquito netting
Ceiling and floor fans
24 hours electricity and hot water
Refrigerator and coffee maker
Wireless Internet reaches some of the cottages
Queen beds can be exchanged for twin or single size beds on request, and a large worktable can also be supplied for photographers and scientists.

Although experimenting with solar lighting for the pathways, for now they are usually lit by candles, weather permitting.


browse all escapes & hideaways
* NOTE. Prices indicated on this website are shown as a guideline only and may be subject to currency fluctuations, banking fees and other changes outside our control. Pricing information is available in
other currencies
.