Micronesia Escapes & Hideaways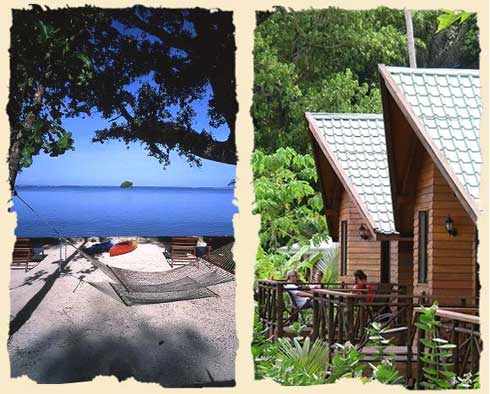 on the beach, Price upon request
Dolphin Bay Resort
Palau, Micronesia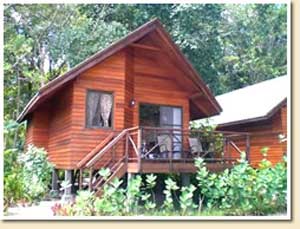 "Dolphin Bay Resort" was named for the friendly family of spinner dolphins that live a short distance off shore, just beyond the reef. You may encounter these dolphins during a boat trip. Many of the dolphins show their playful energy by jumping out of the water and spinning around in the air, then flipping their bodies and splashing back into the ocean.
The Dolphin Bay Resort is designed with spectacular views and very comfortable lodging. All of the bungalows have been designed with natural materials that blend well into the quiet secluded setting of tropical trees and flowers. It combines local hospitality, island atmosphere, and thrilling adventures to make your vacation a lifelong memory. The resort was designed using traditional island architecture to create the finest eco-tourism destination in Palau.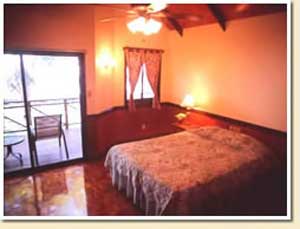 The resort consists of 7 ocean-view bungalows, a restaurant & bar "Jal Luver's Sunset Bar & Grill," a fully equipped dive shop- "Peleliu Divers," personalized tours, along with bicycle and kayak rentals, and the Dolphin Bay Gift Shop.
Set among natural coconut and palm trees, the 7 bungalows are surrounded by a beautiful tropical garden which provides secluded privacy for every guest.
Each bungalow offers a comfortable queen bed or twin beds, air-conditioning, ceiling fan, beautiful interior tropical hardwood walls and floors, an indoor table and chairs, a modern western-style bathroom with hot shower, and a fully stocked mini-bar. The mini-bar is restocked daily with a choice of beers, soft drinks, fruit juices, and bottled water.
Each bungalow has a private balcony offering full ocean views. Relax in a chair on your balcony, feel the breeze from the ocean, enjoy beautiful butterflies fluttering through the exotic flowers, listen to the tropical birds singing, and at the end of the day, view a spectacular sunset.
Beach chairs and hammocks are only a few steps away for your island style relaxation. They are so comfortable, you may fall asleep.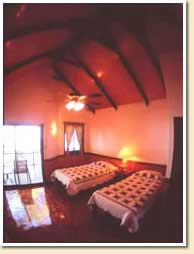 The Restaurant
Open-air styled restaurant features all day dining service, with a wide selection of Asian, international & local foods. Dining is informal and always relaxing.
The Bar
Join your fellow guests at the bar, and sample the locally made Beer, Wine and Rum, or choose any of the major international brands of alcohol, sodas, and fruit juices. Feel the ocean breeze and enjoy the sunset view, while listening to Reggae music and a variety of other island musical treats. This is the place to be after a day of amazing adventures, on land and in the sea.
Gift Shop
Original specially-designed T-shirts, Caps and Hats are available at the Dolphin Bay Gift Shop, along with sun dresses, sandals and other clothing. Locally made handicrafts include baskets and handbags, wind chimes, jewelry and more for a unique Peleliu Souvenir.
Bike & Kayak Rental
There are bicycles available for guests to explore the island, or you can use one of the kayaks to paddle to the small island in front of bungalows for snorkeling.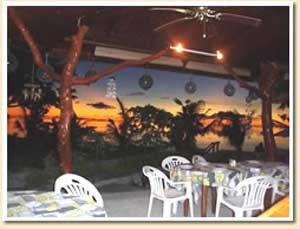 Beach Towels
Beach towels are available for guests when go on a diving or snorkeling trip, or for use at the beach.
Laundry service
The resort offers same day service. If you inform staff in the morning, it will be returned to your bungalow in the afternoon.
Internet access
Guests who wish to send or receive e-mail messages have easy access to an internet connection.
International phone calls
Telephone cards are available to make calls to all international destinations($10).
browse all escapes & hideaways
* NOTE. Prices indicated on this website are shown as a guideline only and may be subject to currency fluctuations, banking fees and other changes outside our control. Pricing information is available in
other currencies
.