Micronesia Snorkeling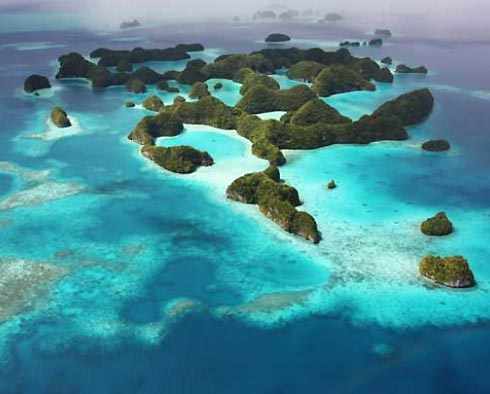 Price upon request
Liveaboard Diving Palau
Overview
|
Ocean Hunter Cruises
|
Siren
Choose where you sleep
MV Ocean Hunter III

S/Y Palau Siren

SMY Ocean Hunter I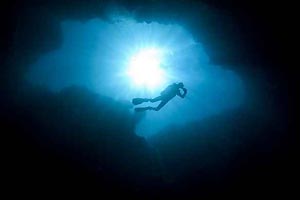 The excitement of diving a Palau site is as amazing as the boat ride to get there. On the speedboats you will glide over glassy water, wind in your hair, through the labyrinth of the Rock Islands... jungled islands sprinkled over the cobalt sea like emeralds.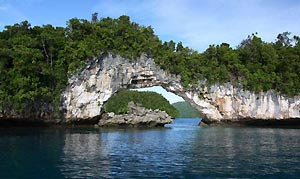 The Rock Islands are composed of porous limestone, jagged and primal as they cut out of the water and towards the sky, yet overgrown in rich vegetation due to the collection of minerals in the limestone crevices. The water and bacteria have undercut the islands to form a precarious, skinny base rising out of the water, giving the islands their mushroom-shape or green muffin-top look.

The limestone, once the structure of an ancient coral reef, rose out of the water, leaving a skeleton of what this ancient underwater landscape might look like, with caves, marine lakes and waterways enfolded in the islands like a complex circulatory system. No buildings are allowed on the Rock Islands by law, to keep them so purely startling to both Palauans and visitors. Further strict conservation laws are in place around this oasis, restricting fishing, travel over the reef, and travel to certain Rock Islands in order to leave undisturbed sites for birds and turtles.
The most famous conservation area - no humans allowed - is the 70 Islands Wildlife Preserve... the part of Palau you see in all the aerial photographs.

A large barrier reef encloses the Rock Islands as well as most islands of Palau.

Koror is the capital region, composed of four small islands connected together by bridge. To the south of Koror lies Peleliu and Anguar, two other limestone islands, with mid-height profiles like Koror.

All islands are strewn with WWII artifacts such as a rusting tank covered with the tropical grasses and flowers so robust they spring from any crack in the sidewalk.
There are a handful of dive liveaboard boats offering cruises of a week or longer. See links above for more information.
* NOTE. Prices indicated on this website are shown as a guideline only and may be subject to currency fluctuations, banking fees and other changes outside our control. Pricing information is available in
other currencies
.