Philippines Escapes & Hideaways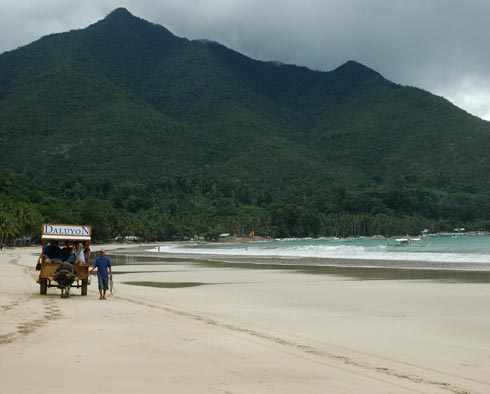 on the beach, Price upon request
Daluyon Beach & Mountain Resort
Sabang, Palawan, Philippines
Daluyon Beach & Mountain Resort is located on Palawan's secluded Sabang Beach, walking distance from Puerto Princesa's famous Underground River National Park, one of the Philippines' Unesco World Heritage sites.
Daluyon boasts 16 modern-Asian beachfront rooms, WI-FI, each with its private veranda, LCD TV with satellite cable TV and DVD player, 24-hour generated power, air conditioning and solar-powered hot water.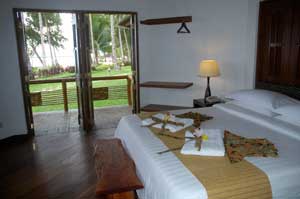 Daluyon Beach Resort's Rooms
All of Daluyon's rooms offer superb views of Sabang Beach and the sea beyond. With uninterrupted power and modern, well-appointed interiors, they are the highest level of comfort in Sabang. All feature: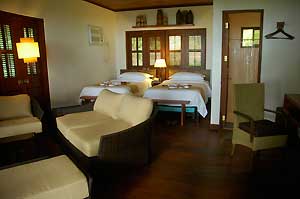 LCD TV with DVD player and complimentary DVDs
Fully stocked mini-bar
Air conditioning and ceiling fan
Solar powered hot water system
Complementary toiletries
Bathrobe and slippers
Other room features are:
Standard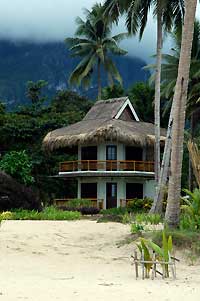 Two Full or One King sized bed
Private balcony
Deluxe
One King sized bed
Large private balcony
Superior
Two Full or One King sized bed
Living area with sleeper sofa
Satellite cable TV
Private balcony
Suite
Two Full sized beds
Separate living room with sleeper sofa
Satellite cable TV
Two large private balconies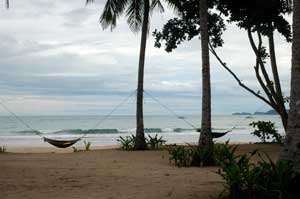 Family Casita
Two bedrooms
One Separate living room with sleeper sofa.
Two large private balconies
Satellite cable TV
Private balcony
Dining
Daluyon's restaurant offers Asian-Global inspired cuisine served with a Palawan twist. Created by an experienced Manila-based chef, the menu incorporates his own culinary background, Daluyon's unique location, as well as traditional Filipino fare. Seafood, inevitably, is a speciality.
Activities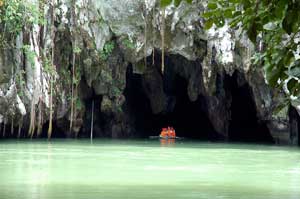 Hiking to the Underground River – Located just a few minutes from the resort, the park offers two trails to the Underground River. A permit must be secured before entering the Park (contact our staff who will gladly do it for you). The shorter of the two is the Monkey Trail (approx. 3kms); the other is the Jungle Trail (approx. 4 kms). Both will take you through dense forest and past beach coves on a series of wooden steps and bridges. You will get to see the forest undergrowth and a wide variety of exotic flora and fauna, like macaques (monkeys) and large Monitor Lizards.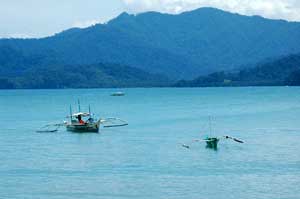 Outrigger – Banca rides can be booked at Sabang's tourism centre. These leave every hour or more frequently depending on number of passengers) and will take you directly to the entrance of the UndergroundRiver (about P700 good for 6 people). It's about a 20 mins boat ride from Sabang pier. Once there, you will board smaller paddle boats to visit the cave itself. The complete trip lasts about one and a half to two hours.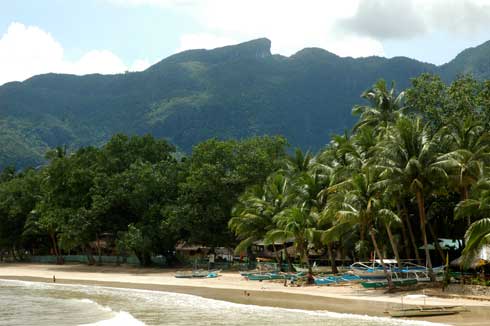 Explore Sabang Beach – Because of its length and interesting layout, the beach itself offers plenty to do aside from swimming. You can follow the sand all the way to the other side of the bay to the Park's entrance. A river system provides a cool, fresh water oasis in which to swim and where you can help extend the pristine mangrove forest by planting your very own trees.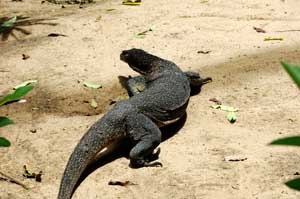 Mangrove Tour – Located in the Park's buffer zone, you can secure a pass and be guided deep into the mangrove forest on a paddleboat. It's a great and rare opportunity to see a pristine mangrove with all the species it harbours. The tour lasts about 30-45 mins and the guides are well informed and always ready to answer your questions.
Walk around Sabang fishing village Although quite small, Sabang proper offers visitors several little stores to stock up on essentials and various souvenir stalls where you can purchase local products and t-shirts.
Beach swimming – The shallow sandy bottom makes it an ideal place to swim and enjoy body board surfing. The waves become stronger and livelier as the season moves from wet to dry (November to March) when the winds blow from offshore, generating excitement for locals and visitors alike. Its sheer size and seclusion means there's always plenty of room for everyone.
Pool swimming – If you want a break from the beach, why not take a dip in Daluyon's 18 x 12m pool (60ft x 40ft). Located near the back of the resort to ensure privacy and surrounded by comfortable lounging chairs.
Kayaking - Paddle in one of the Daluyon's kayaks and get a new perspective of the beach and its surrounding coves. Between sea and sky, you'll get a perfect view of the National Park and its magnificent rock formations.
DVD Library – For those wanting to cocoon inside for a few hours, there's always the opportunity to watch your favourite DVD in the privacy from the resort's movie collection of your own room.
Dining – Daluyon's restaurant and bars will be happy to serve you throughout the day. And there's always your mini fridge to turn to!
Doing Nothing – No vacation would be entirely complete without the sensation of having done absolutely nothing – or very little – at least for a short while.

browse all escapes & hideaways
* NOTE. Prices indicated on this website are shown as a guideline only and may be subject to currency fluctuations, banking fees and other changes outside our control. Pricing information is available in
other currencies
.