Vietnam Nature & Wildlife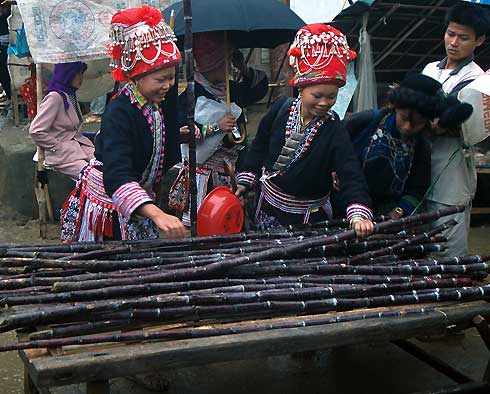 Price upon request
Mountain Tribes and Markets of North Vietnam
Overview
|
5N/4D Tribes and Traditional Markets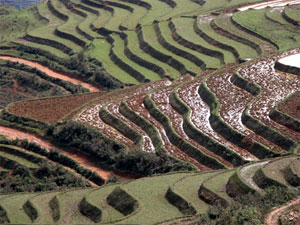 The mountainous Northwest of Vietnam is not only dramatically beautiful, with towering peaks and dramatic tumbling rice terraces, it is also home to a plethora of colourful tribal minority groups that have largely retained their traditional ways of life. This a land for trekking and cultural discovery.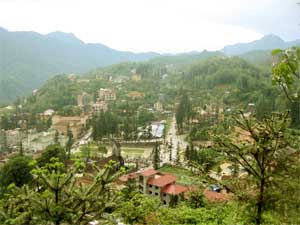 Sa Pa, a hill station town founded by French colonials as an escape from the heat of Hanoi and the Red River Delta lowlands, is a charming alpine outpost complete with Catholic church, French colonial-era architecture and surrounded by pine trees. In the centre of town is a bustling market which attracts tribal people from the nearby villages to trade agricultural produce, creating a kaleidoscope of colourful costumes.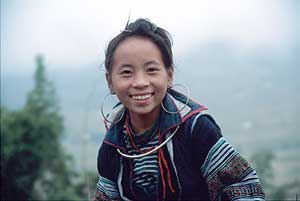 Sa Pa's market is also famous for being the place of courtship, known as the Love Market, where young men would sing romantic songs to woo the girls of their affections. Nowadays tape recorders have replaced the vocal cords, however.

The biggest ethnic group in the Sa Pa area are the Black Hmong, who wear intricately stitched costumes dyed with indigo. They are also great silver smiths and the women are usually heavily laden with neckbands and bracelets.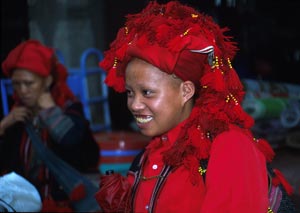 Other tribes in the area include the Red Dao (pronounced zow) whose women-folk shave their foreheads and wear brilliant bright red headdresses with woolly baubles dangling from them, the White Tai, Flower Hmong, Lao Leung and Sapho - the poorest of the local groups.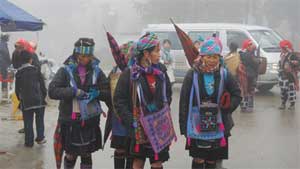 There are many villages in the northern region that hold weekly markets, drawing tribal folk from all around, including from across the border in China. THese provide some of the best opportunities to see the extraordinary array of colourful costumes worn in the mountains. A photographer's eden.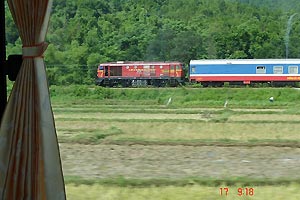 Access to Sa Pa is best achieved by overnight train from Hanoi to Lao Cai, a trading town on the Chinese Border, from where it is a scenic one and a half hour drive winding up towards the sky.

Note: it can be cold at night in the highlands - bring warm clothes.
Notes
This is module that can be incorporated into a Symbiosis tailor made holiday to Vietnam that can be adapted and tailored to meet your dates, preferences and passions. Please contact one of our bespoke holiday planners to create the ideal itinerary for you.
* NOTE. Prices indicated on this website are shown as a guideline only and may be subject to currency fluctuations, banking fees and other changes outside our control. Pricing information is available in
other currencies
.