Malaysia Escapes & Hideaways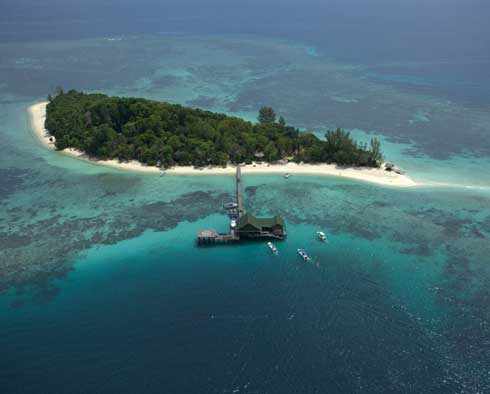 on the beach, From £327
Lankayan Island Resort
Pulau Lankayan, Malaysia
RELATED:
A jewel like tiny island in the Sulu Sea, an hour and a half boat ride north of Sandakan, Lankayan has been declared part of an immense Marine Protected Area. Unpopulated apart from the resort and covered by thick tropical island vegetation on its topside, this peaceful, untouched little bit of paradise is ringed by an endless pure of white sandy beach.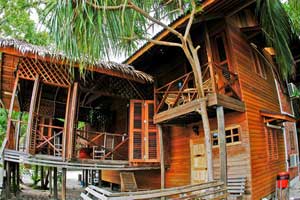 Accommodation is provided in 16 wooden, roomy and well appointed, seafront chalets plus 2 bungalows which with 4 and 5 standard rooms, respectively.
Lankayan is ideal those in search of tranquility and relaxation in a virgin natural setting, and for families with children. However it is also a place for divers with some great dive sites - all just a few minutes away - boasting colorful macro, fauna, fascinating wrecks and - in season from March to May - frequent sightings of gigantic and harmless whale sharks.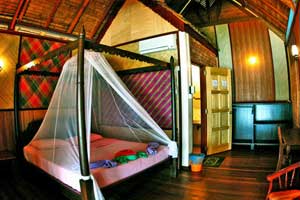 Situated within the Sea Turtle Corridor, Lankayan Island is also a nesting place and foraging ground for sea turtles; most commonly Green Turtle and Hawksbill Turtle. Guests will almost certainly get a chance to see turtles nesting and, particularly during the season from June to September, witness new hatchlings being released to the sea.
Boat Transfer Schedule
Sandakan to Lankayan 10.00 am
Lankayan to Sandakan 7.00 am
browse all escapes & hideaways
* NOTE. Prices indicated on this website are shown as a guideline only and may be subject to currency fluctuations, banking fees and other changes outside our control. Pricing information is available in
other currencies
.