Malaysia Escapes & Hideaways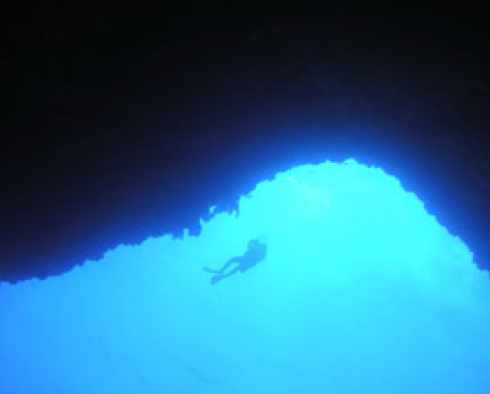 on the beach, Price upon request
Layang Layang Island Resort
Kota Kinabalu, Malaysia
RELATED: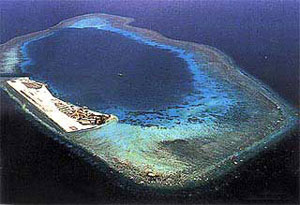 Layang-Layang, an atoll, amongst a host of other atolls near the famous Spratly group of islands. A new name for an oceanic atoll once called "Swallow Reefs". Layang-Layang is rated as a "Big fish and Wall Diving Mecca of Southeast Asia", to which divers from all over the globe are attracted. This oval shaped island is nearly 7 sq. km wide and 1.2 sq. km long. With a 1,665 to 1,998 metre drop, the island is an exceptional place for the more experienced diver. The waters beneath offer fascinating seascapes and marine life, including several diverse species of coral and reef fish.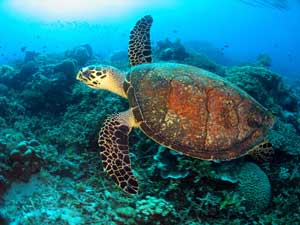 In 1985, the Malaysian Federal Government began reclamation works and created a 50-acre island on one part of the reef. Thus, what is ardently known to East Malaysians as " Terumbu Layang Layang" or "Swallow's Reef", has now become Layang Layang Island.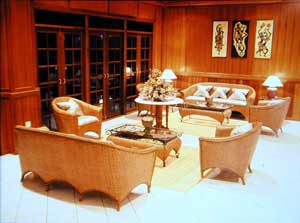 On this sliver of land lies a modest but complete resort - the three-star Layang Layang Island Resort. It consists of 76 superior rooms plus 10 deluxe rooms, air conditioned and comfortable furnished. Built from tropical hardwoods, it shares the look of a Longhouse, the traditional community homes of Borneo's tribal people.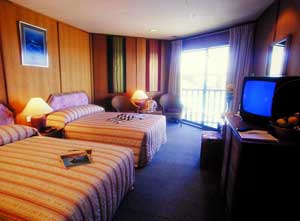 Food served in the in-house restaurant is a blend of western and Oriental with a new menu offered each day. Fresh water comes from a desalination plant.
The island also has a swimming pool and a massage centre known as the "Raba-Raba House" where guests can get themselves loosened up with a session of relaxing body massage and foot reflexology.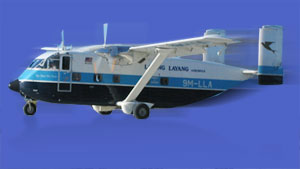 Getting there
A private charter flight departs from Kota Kinabalu, Sabah, to Layang Layang daily from 1 March to 10 May, and at other times on Tuesdays, Thursdays, Fridays & Sundays (subject to confirmation).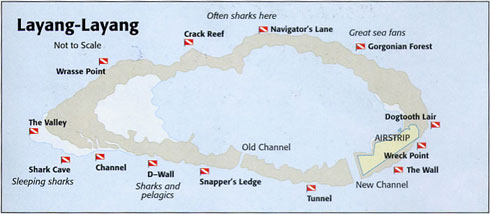 Layang Layang Dive Centre
The in-house PADI dive center is professionally-run by a team of experienced and qualified instructors. This team of six persons have hundreds of dives at Layang Layang between them.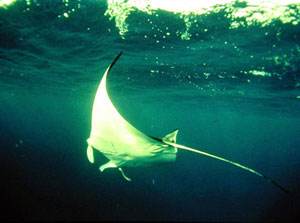 Equipment in the dive center includes 300 x 80cu ft aluminum tanks, Bauer KAP180 compressors, 20 sets of divie gear including BCDs and regulators (Scuba Pro), fins, masks, booties, weights and belts. There are also ten Catamaran boats that bring divers to the dive sites, all between 10-30 minutes away.
All divers must agree to the strict Environmental Conservation Programme set-up by the Dive Center and are required to sign a Reef Conservation Policy prior to diving. PADI dive courses up to the divemaster level are conducted.
Average visibility is between 30 to 50 metres at most of the dive sites. A huge drop of 2,000m off the edge lies the sea floor. As soon as you're in your dive spot, you can be assured of seeing a wide and varied ecosystem.
Largely unexplored, much of Layang Layang has never been seen before - the many reefs here harbour species yet to be identified or named. Fishes of every kind of colour and shape darting in and out of delicate pastel corals are a common sight in this underwater playground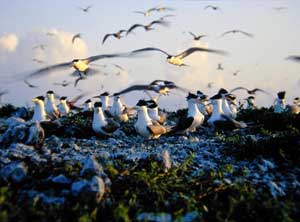 Birdwatching
The inhabitants of the deep blue sea are not the only wildlife attraction at Layang Layang. Situated on the other end of the island is a bird sanctuary where migratory swallow, egret, brown foot bobbi, crested terns and other feathered creatures find a resting place on a predator free breeding ground after a long journey.

browse all escapes & hideaways
* NOTE. Prices indicated on this website are shown as a guideline only and may be subject to currency fluctuations, banking fees and other changes outside our control. Pricing information is available in
other currencies
.