Malaysia Escapes & Hideaways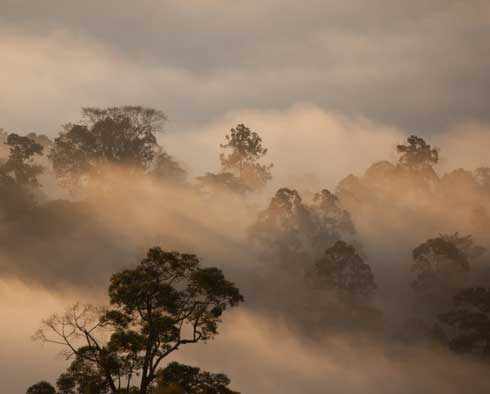 in the bush, Price upon request
Lupa Masa Rainforest Camp
Kota Kinabalu, Malaysia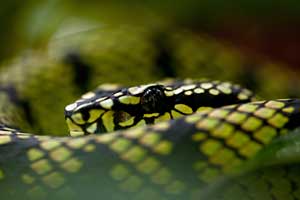 Surrounded by rainforest, Lupa Masa has no roads and its boundaries are rivers and the World Heritage Mount Kinabalu National Park. Built from local bamboo and reclaimed wood, and powered by a private mini hydro-electric unit, Lupa Masa is a perfect introduction to the diversity of the Borneo rainforests.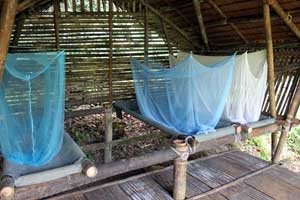 Nights are spent in stretcher hammocks in traditional style 'sulaps' (tribal houses) that accommodate 2 to 9 people, or in basic but comfortable private 'pondoks' or huts on a mattress on the floor. Mosquito nets provided.

Food, organic whenever possible, is grown and supplied locally from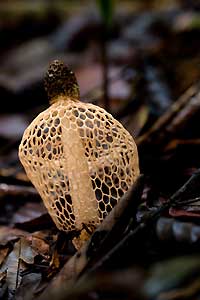 the surrounding villages.

Lupa masa is for people with an interest in the exotic flora and fauna of Borneo, or for people who simple want to get away from the modern world and find a beautiful place to relax surrounded by nature. There are nearby waterfalls to bathe in, numerous exotic birds to spot and, spending on season, giant rafflesia, orchids and firefly displays to marvel at.

From Lupa Masa you can make a day or overnight trek into the nearby forests or villages and farms, and discover the Borneo's extraordinarily rich wildlife.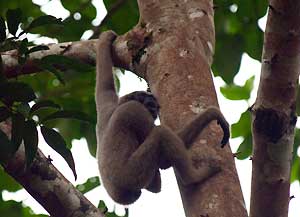 Rooms, food and facilities
Lupa Masa can accommodate up to 24 guests at a time though most nights there will be no more than 10 or so people staying, making for an uncrowded experience.

Environment
Lupa Masa uses its own supplied hydro electricity that comes from a river a short distance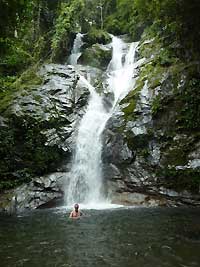 before the property - a first in Borneo.

Lupa Masa is built from local giant bamboo - the most sustainable construction material there is. After two years new stands are already growing and within a few more years will be able for harvesting again. Roofing is local sourced palm thatch that is cool and less noisy than man made alternatives.

Human waste goes into a septic tank and then reed bed, food waste is composted and plastic and other materials are limited in their use.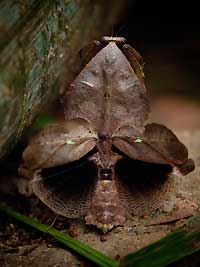 Before Lupa Masa was built there was illegal hunting taking place adjacent to the national park. This has now been reduced and in the future there will be night hides set up to view the nocturnal creatures. The surrounding forests are rich in mammals and birds including a tiny bat that lives inside the bamboo and often at dawn gibbons can be heard. There are very few mosquitoes at Lupa Masa due to the intact eco-system that surrounds it.

Fortunately being next to the rainforest and national park, clean water supply is not a problem and even in the dry season the small rivers that provide Lupa Masa do not dry up.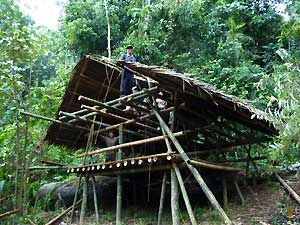 Community & Development
Lupa Masa has employed the local community from the start in construction and all labour requirements. As there are no roads into Lupa Masa everything had to be and has to be carried in at extra cost. Whole families are sometimes contracted for big carrying jobs and this provides income directly to the communities.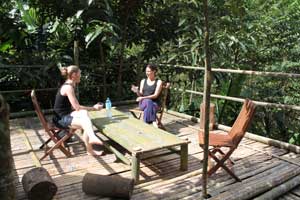 As Lupa Masa develops and grows it will help promote a local homestay program in nearby villages and expand the range of treks and other activities that are on offer.

As staff requirements grow Lupa Masa will continue to train and employ those from the surrounding villages. These will be in areas of guiding, catering and accounting. Interested individuals will be offered the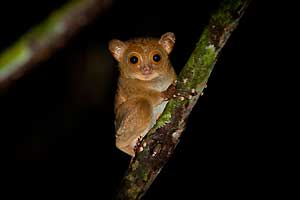 chance to obtain state recognised badges and awards so that they can further their personal goals and desires.

Food at Lupa Masa is either grown on site or bought from local markets and farmers. The suppliers are being encouraged to use less pesticides and eventually Lupa Masa will only source organic food which will mean healthier food for the
farmer at higher prices and healthy food for the guests of Lupa Masa. A win win situation.

History of Lupa Masa
After 10 years of working and traveling to all corners of Borneo and South East Asia and seeing the amount of rainforest destruction taking place it was decided to try and ensure at least one small part of it remained intact. After a 2 year search, a location near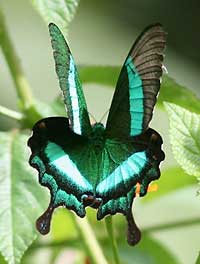 Poring Hot Springs in Sabah, Borneo was found and discussions began with the landowner. A long lease was eventually agreed to allow for long term commitment for both parties. The location was deemed excellent due to its close (10 m) proximity to a protected national park (Mount Kinabalu), the clear rivers and waterfalls surrounding the property, the lack of alternative accommodation already provided at the popular hot springs village, the lack of road access into the site (this being an attraction not a detraction!) and the potential to develop a true environmentally friendly retreat due to the large amounts of bamboo in the area and the feasibility of having its own hydro electric supply. Initial visits confirmed high levels of Borneo's incredible flora and fauna.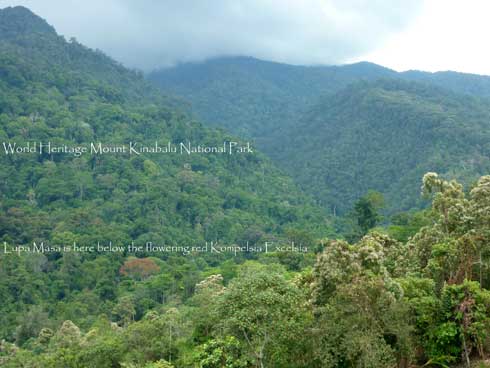 browse all escapes & hideaways
* NOTE. Prices indicated on this website are shown as a guideline only and may be subject to currency fluctuations, banking fees and other changes outside our control. Pricing information is available in
other currencies
.