Malaysia Nature & Wildlife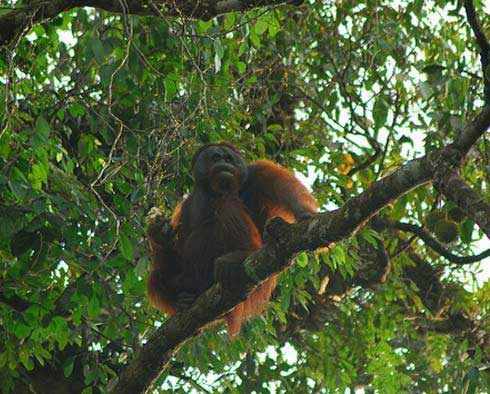 From £342 per person*
Danum Valley Rainforest Experience
Overview
|
Danum Valley 3D/2N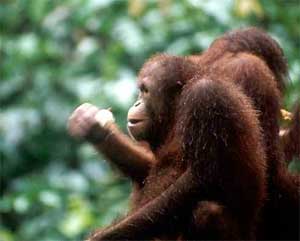 Covering 43,800 hectares (438 km2), the Danum Valley Conservation Area is one of the largest, most important and best-protected expanses of pristine lowland forest remaining in SE Asia. On its eastern border is the Danum Valley Field Centre - probably the leading rainforest research centre in the Old World tropics.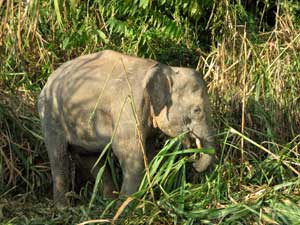 Danum Valley, and several other large primary forest protected areas, including the Maliau Basin and Imbak Canyon Conservation Areas, are embedded within an exceptionally large (>10,000 km2) forest concession operated by Yayasan Sabah (the Sabah Foundation). The bulk of the of the Yayasan Sabah area is under a regime of natural forest management, but also includes extensive timber and oil palm plantations, community forestry programmes, eco-tourism sites and two of the region's largest forest rehabilitation projects. Income from the Foundation's natural forest and plantation resource base is used to fund welfare, education and conservation initiatives in Sabah.
Visitors are welcome to come and stay in Danum Valley at the Borneo Rainforest Lodge, located adjacent to the research centre, from where they can make wildlife-spotting walks into the forest, following marked trails by themselves or with knowledgeable wildlife guides.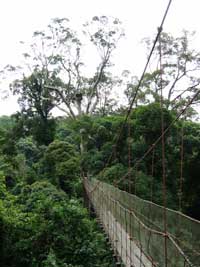 There is also a canopy walkway - a series of suspended rope bridges high up in the tops of the trees - from where to get a closer look at the species that seldom, if even, veture to the ground.
It is highly adviseable to take a guide - wildlife can be very difficult to sopt in rainforest without the help of highly experienced eyes. Bring binoculars and a bird book.
Notes
This module can be incorporated into a Symbiosis tailor made holiday to Malaysia, and can be adapted and tailored to meet your dates, preferences and passions. Please contact one of our bespoke holiday planners to create the ideal itinerary for you.
* NOTE. Prices indicated on this website are shown as a guideline only and may be subject to currency fluctuations, banking fees and other changes outside our control. Pricing information is available in
other currencies
.