Cambodia Escapes & Hideaways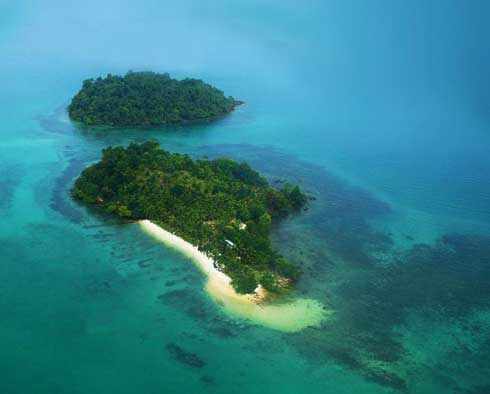 on the beach, From £1066
Song Saa Private Island
Sihanoukville, Cambodia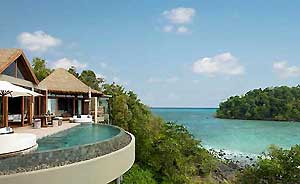 Located in the sapphire waters of the Gulf of Thailand, Song Saa is Cambodia's first, super-deluxe, private island resort.

Most of Cambodia's islands remain undeveloped – deserted oases of virgin rainforests, tropical reefs and glistening white beaches.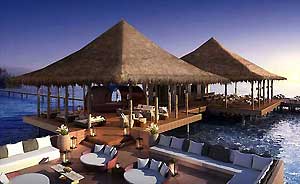 While Cambodia's islands share the same dazzling qualities that made Thailand's islands so famous, they remain a truly unspoiled paradise. If you visited Koh Samui or Phuket before Thailand's tourist boom, you would have a sense of what Cambodia's islands have to offer.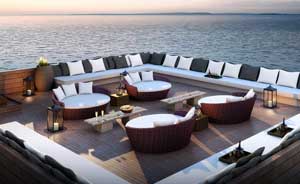 In Cambodia's untouched Koh Rong Archipelago, two pristine islands lie side by side. They are known locally as Song Saa – Khmer for 'The Sweethearts'.

As a guest or Song Saa, you'll be among the first foreigners to experience this beautiful, untouched world, where rare hornbills will land on your balcony. In this private intimate setting, you
will lose yourself in the natural world. No intrusions. No work. Nothing but play.

The resort spans the islands of Koh Ouen and Koh Bong, connected by a footbridge over a marine reserve that has been established to safeguard the islands' reefs and marine life including dugongs, seahorses and exotic species of tropical fish.

The Song Saa Private Island opened in late 2011. It offers 27 luxury overwater, rainforest and beach villas built with sustainable materials and with the deepest respect for the natural environment.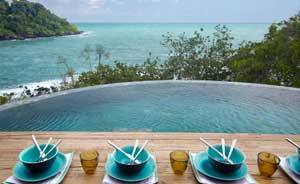 At the resort's heart is a world-class restaurant and lounge, spectacularly positioned just off the island's shoreline and surrounded by sea. A short stroll on the boardwalk will leave you perfectly positioned to take in dramatic sunsets, seascapes and starry nights.

Guests can explore the islands' reefs, wander among virgin rainforest and lie on the pure white sands of Song Saa's beaches.

With more than 20 deserted islands close by, opportunities for offshore adventure also abound.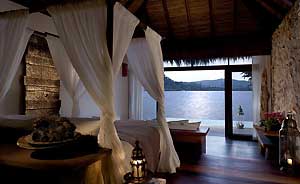 Villa Types
Song Saa Private Island features 27 intimate villas, uncompromising on luxury and designed to reflect the simple beauty of the natural environment. Guests will enjoy uninterrupted sunrise or sunset views from the over-water, beach and hilltop villas, complete with private pools, and all the high-end creature comforts Robinson Crusoe could only fantasize about.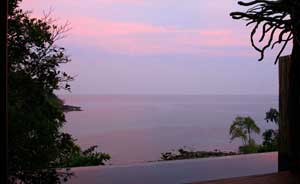 After a day on Song Saa's protected reef, each villa promises a sanctuary where you can shower looking out over the sea, sip cocktails while watching the sunset from your private verandah, or have the resort's chef come and treat you and your guests to fresh seafood under the stars.

Jungle Villa: 1 bedroom with pool - Perched amongst the rainforest canopy looking out over the open ocean with the choice of sunrise or sunset views.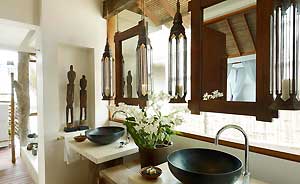 Jungle Villa: 2 bedrooms with pool - Pure privacy amongst the trees with expansive, 180 degree ocean views. One villa faces pure east, and the other pure west.

Overwater Villa: 1 bedroom with pool - Step into the ocean from your private balcony, or quietly watch the sunset from the pool.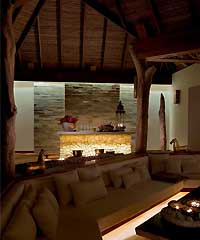 Overwater Villa: 2 bedrooms with pool - 180 degree views for the perfect sunset. Ideal for those seeking space and privacy without foregoing intimacy.

Beach Villa: 1 bedroom with pool - Spectacular sunrise views from the privacy of your own beach, with an overwater sala for private dining with your loved one.

Royal Villa: 2 bedrooms overwater villa (Overwater View) - Arrive by boat to your private jetty, amid the seclusion of our most exclusive villa. Views are across the ocean with perfect sunsets as well as north over the open ocean.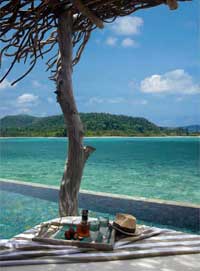 Other features include:
A large, infinity edge swimming pool straddling both east and west sides of the island
Spa and wellness centre suspended among the rainforest
Yoga and meditation centre on the eastern shore, ideal for yoga at sunrise
Beachside water-sports centre offering sailing, diving, kayaking and snorkelling
Fascinating ecological program to experience the area's flora and fauna
Breath-taking wedding venue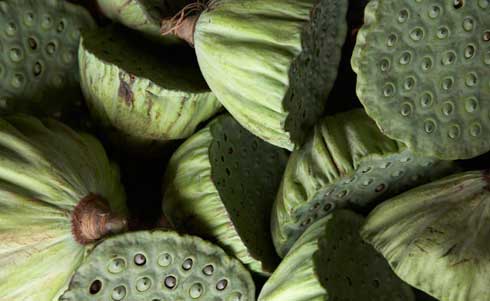 Sustainability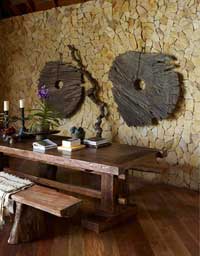 The protection and responsible management of the islands' natural assets is an absolute imperative for Song Saa Private Island, as are the social programs to support local communities.

SOng Saa currently has a team of four people working with government and non-government organisations, conservation authorities and community leaders to ensure Song Saa Private Island never loses the things that make it so special.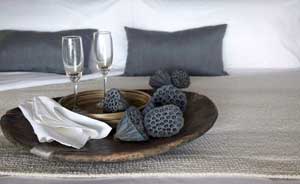 Song Saa has established a marine reserve covering one million square metres and extending 200 metres from the outer edge of the reefs that fringe both islands. This no-take zone is being managed to international standards for marine protected areas, and scoping studies are underway to significantly expand the reach of the reserve.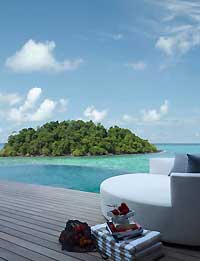 In conjunction with Cambodian authorities, Song Saa's marine biologist is engaged in a series of marine audits, including gathering baseline data on the health of the reef, fish stocks and other marine species.

Water quality is monitored constantly at six locations and instruments are in place in place to monitor sediment.

In terms of the terrestrial environment, a flora and fauna study has been completed, identifying bat breeding colonies, roosting sites for large ranging birds such as hornbills, sea eagles and owls, and microhabitats for orchids and lichens.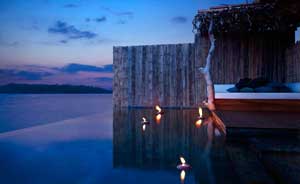 Management plans are also in place to make sure these natural assets are not disturbed. To ensure Song Saa's guests realise the value of what they see when they visit, two researchers, linked to Australia's James Cook University, are working on a field guide to Song Saa's marine life.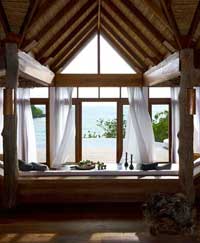 Various social programs are also well underway. Song Saa's marine biologist is engaged in an education program to teach local fisherman sustainable fishing methods that will ensure fish stocks remain healthy and assets such as seagrass meadows – vital to dugong, green turtles and seahorses – are not disturbed.

In the nearby village of Prek Svay, the community engagement officer is introducing a waste management system, including a regular collection service, to ensure debris does not contaminate the marine or terrestrial environments. He is also working on pilot aquaculture and organic farming projects to safeguard local livelihoods in a sustainable way.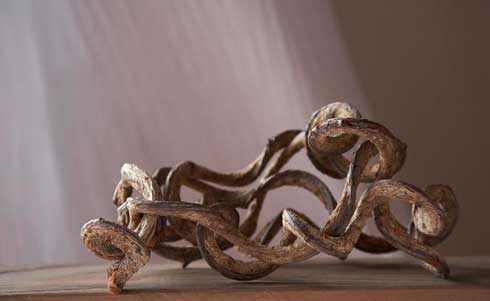 Read about the history of Song Saa Rivate Island and how it came to be here.
browse all escapes & hideaways
* NOTE. Prices indicated on this website are shown as a guideline only and may be subject to currency fluctuations, banking fees and other changes outside our control. Pricing information is available in
other currencies
.