Cambodia Escapes & Hideaways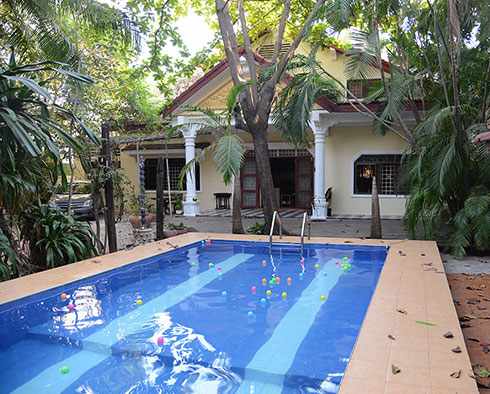 in town, From £103
Pool Villa Rental
Phnom Penh, Cambodia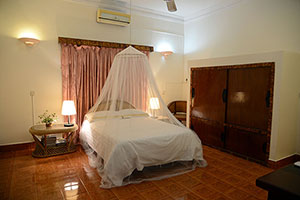 If you are looking for something more personal than an hotel, how about renting a private villa all to yourselves? This one in Phenom Penh has 3 double bedrooms and its own swimming pool, and a veritable jungle of a garden - an extraordinary oasis in the heart of a frenetic city.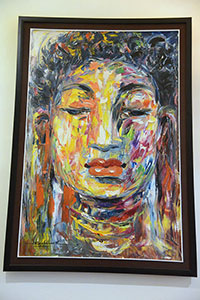 Located just 4km west of the old city centre and just off the road in from the airport, the villa is located in a very quiet, friendly street, close to shopping and local markets.
All rooms are very large: 2 bedrooms, living room and kitchen on the ground floor and one further bedroom with roof terrace upstairs. Each bedroom is equipped with a queen sized bed with modern sprung mattress, cotton sheets and mosquito net. Each also has its own attached bathroom with bathtub and shower.
The private swimming pool is heavily shaded ensuring refreshing dips all year round... even in April when the mercury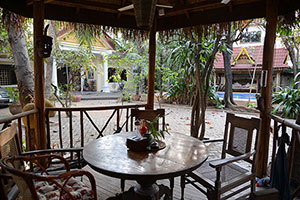 can hit the high 30s.
There are 2 outdoor "kenchoks" (gazebos), one by the pool with Indonesian "bale" day bed and one that the family uses as a breakfast/dining room equipped with table, chairs, 2 hammocks and a bluetooth speaker system.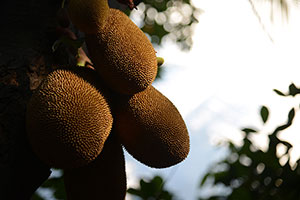 There is ample parking for about 3 cars plus unlimited roadside parking in the quiet, friendly street outside.
There are many restaurants nearby and less than 5 minutes walk to a shopping street and a traditional market. The city centre is typically around 10 minutes drive, and tuks tuks are readily available 50 metres from the gate.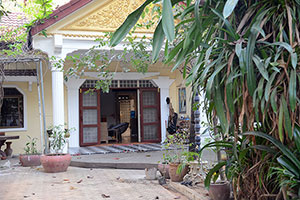 An hotel, also 50m away, offers a fitness gym, sauna and massage for a modest fee. KTVs abound in the area if you like the sound of your own voice!
This villa is a private home and is being made available to respectful guests by the host family who are presently spending most of their time on their pepper farm in Kampot Province by the coast.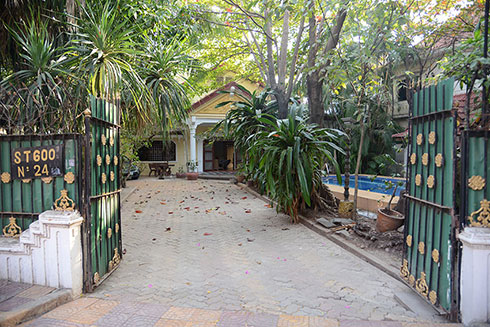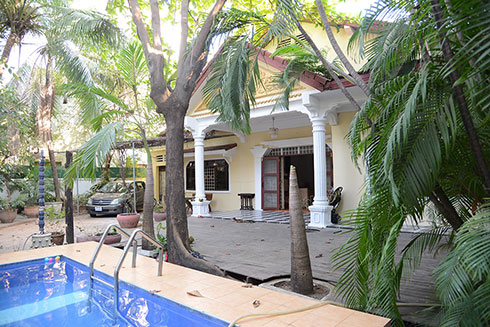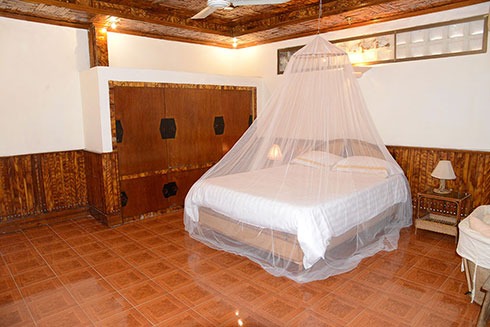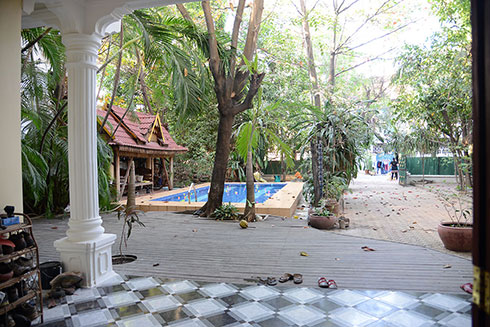 browse all escapes & hideaways
* NOTE. Prices indicated on this website are shown as a guideline only and may be subject to currency fluctuations, banking fees and other changes outside our control. Pricing information is available in
other currencies
.