Cambodia Escapes & Hideaways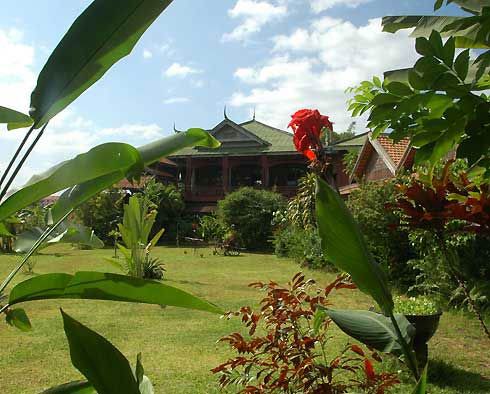 in the bush, From £31
Terres Rouges Lodge
Ratanakiri, Cambodia
RELATED: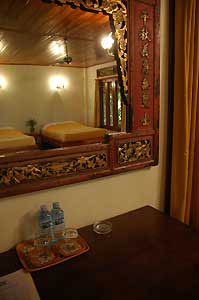 Formerly the residence of the governor of Rattanakiri, Terre Rouge is more like a homestay than an hotel where visitors - mainly expats from the city - can mingle in the homely comfort of the family living room between excursions to visit some of the county's most interesting ethnic minority groups, richest rainforests and most pristine rivers.
The house, located on the shore of Lake Banlung - a short walk from the centre of the provincial capital of the same name - is a traditional-style, Khmer wooden house set in lush gardens. More recently a number of "chalets" have been added in the garden allowing for a little more privacy than staying in the old house.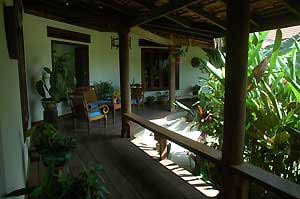 The original house is furnished with local style furniture, Kampuchean antiquities and ethnic objets d'art coming from the twelve minority tribes of the province. Each room is unique.
Terre Rouge have their own trusted guides who can be hired for the day to visit tirbal villages, the famous Crater lake just north of town, forests and rivers.
General Information
Name : Terres Rouges Lodge
Destination : Cambodia
Location : On the shores of a lake a short distance from the centre of Ban Lung, capital of Rattanakiri province, northeast Cambodia.
Seasons : raining from May to Oct
Capacity (max no. guests) : 20 approx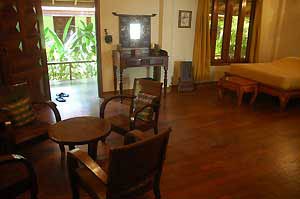 Accommodation
Room Types : standard rooms,luxurious rooms
Showers & toilets : shared, some en suite
A/C : not needed in the cool mountain climate
Hot Water : yes
Further Information
Electricity : 220V, 2 pin (flat)
Fire warning system : N/A
Fire extinguishers : yes
Fire escapes : N/A
Entertainment : Air Condition, Garden,Telephone,Minibar,Tea and Coffee markers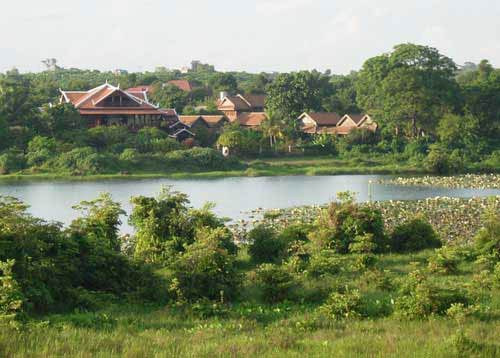 browse all escapes & hideaways
* NOTE. Prices indicated on this website are shown as a guideline only and may be subject to currency fluctuations, banking fees and other changes outside our control. Pricing information is available in
other currencies
.