Thailand Nature & Wildlife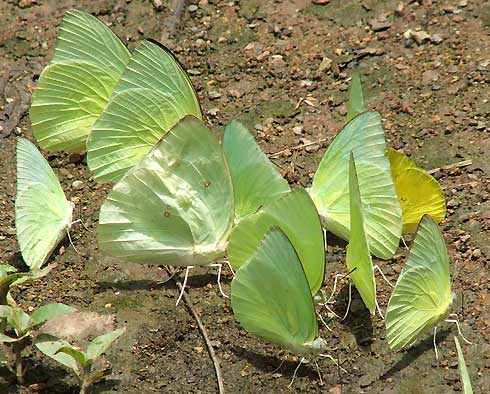 Price upon request
Chan's Nature Walks, Mae Hongson
Overview
|
10 Day Mae Hongson / Pai Circuit with Rafting
|
What People Say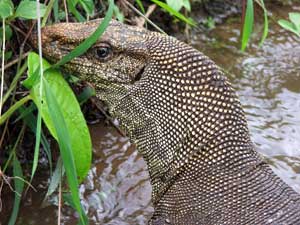 Experience the hills of northwestern Thailand through eyes opened by the unsurpassed knowledge of our local expert, Chan. Explore the flora and fauna along the route and visit tribal communities that live deep in this mountainous region close to the Burma border.
A life-long resident of Mae Hong Son, Chan has an intimate knowledge of Thailand's northwestern hills. He is an experienced guide, an accomplished, self-taught naturalist and a talented cook. Chan also speaks fluent English.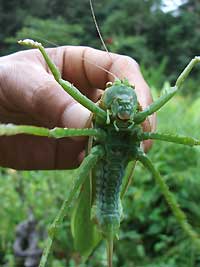 Walks will follow the complex network of pathways used by local tribespeople, climbing from the verdant rice paddies of the valleys along rivers and streams and up into tropical montane forests. Along the way you can discover the unique flora, including many varieties of wild orchid, observe the fauna, and stop and bathe at waterfalls and in river pools. You will get the chance to visit the remote Karen hill tribe villages and taste rural Thai cuisine prepared with fresh ingredients and on an open fire, the way it should be.
At times you will come across viewpoints with breathtaking vistas, and at other times you may wish to just stop and soak up the natural peace of these stunning, remote northwestern hills of Thailand's Mae Hongson Province.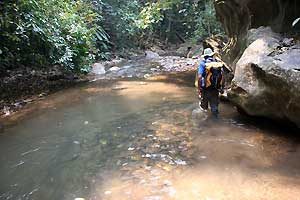 Village encounters will enable you to discover the traditional way of life lived by the people in the forest for generations, their herbs and hunting methods, the various fruits of the forest and how the locals cultivate the land. Chan's vast knowledge of the region's flora and fauna will help you to observe nature rarely seen by the untrained eye. He can answer your questions and point out details of the environment while you breathe the fresh mountain air and stretch your legs in one of the most unique and untouched regions of Thailand.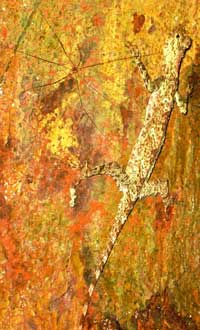 Late afternoons will find you arrive at a hill tribe village or a forest campsite for your overnight stay. Chan will personally prepare your delicious Thai meal, comprising several dishes, over an open fire. He will explain how the people, who have lived in the area for over 200 years, make their tools, husband their animals and produce their food. Chan's relationship with the hill tribe people is genuine and has been developed over his lifetime of visiting them. That is obvious in the way he and his guests are genuinely welcomed in each hill tribe village.
Chan's Nature Walks are designed with your interests in mind and you can customise how your would like your trek to be, whether it be a day's nature walk or a rigorous week-long trek, visiting several remote villages of the Karen, Hmong and Lisu tribes.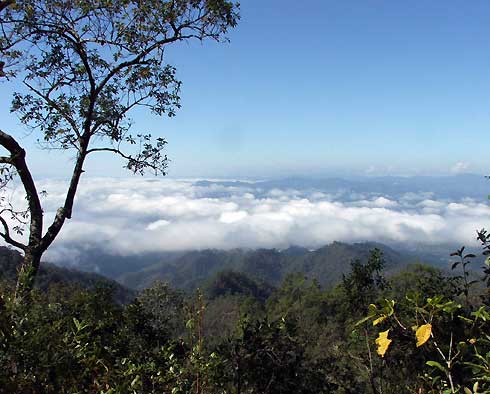 Notes
This trek can be incorporated into a Symbiosis tailor made holiday to Thailand that can be adapted and tailored to meet your dates, preferences and passions. Please contact one of our bespoke holiday planners to create the ideal itinerary for you.
* NOTE. Prices indicated on this website are shown as a guideline only and may be subject to currency fluctuations, banking fees and other changes outside our control. Pricing information is available in
other currencies
.