Papua New Guinea Escapes & Hideaways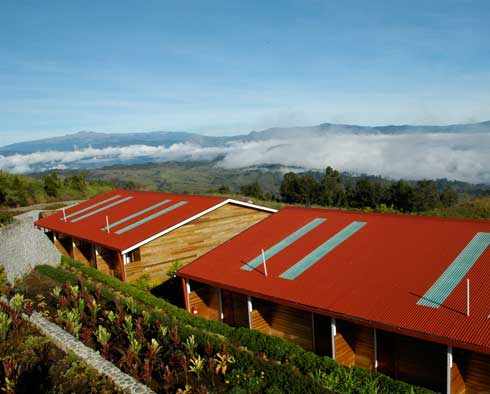 in the bush, Price upon request
Rondon Ridge
Mount Hagen, Papua New Guinea
Rondon Ridge is situated at 7100 feet above sea level and sports magnificent views of the incredible Wahgi Valley. Rondon Ridge is the pinnacle of luxury in a rural setting. Only 30 minutes drive from the major centre of Mount Hagen.
Rondon Ridge has twelve tastefully furnished rooms with modern bathrooms, warmed beds and quilts for those chilly highlands nights. Power is supplied by its own hydro system, providing uninterrupted clean electricity.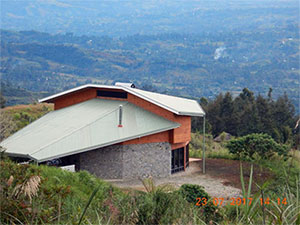 Villa Wingti
In 2017 a Presidential Suite has been added to Rondon Ridge named the Villa Wingti after a previous PNG Prime Minister who was born in the Mount Hagen area .
The Presidential suite is a two storied unit with two bedrooms and two bathrooms up-stairs, and a kitchen, bar, lounge area and fireplace downstairs.

Mount Hagen City is the business heart of the Papua New Guinea highlands, supplying a number of important industries, such as tea, coffee and mining. It is a city where stone meets steel, where tradition and history is juxtaposed against modern ways.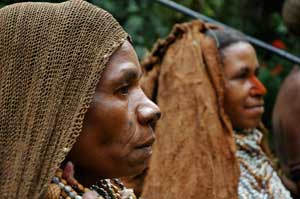 A comprehensive touring program takes you on a journey through the traditions and customs of the Melpa People. First contact with the Melpa was made in the mid-1930s when the Leahy brothers were prospecting for gold. The Melpa are said by anthropologists, to be "predisposed to capitalism," because of their complex traditional society in which "big men" earn status by accruing wealth and then giving it all away in ceremonial exchanges.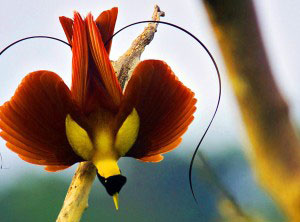 With ten species of Bird of Paradise in the Rondon Ridge area, numerous orchid species and hours of walking trails based out of the lodge, there is ample opportunity for those wishing to get up close and personal with the unique ecology of this area.
With daily flights from Port Moresby to Mount Hagen, Rondon Ridge is also the perfect ''Jumping off'' point for access to Ambua Lodge, Karawari Lodge and to exploring the Sepik from the MV Sepik Spirit.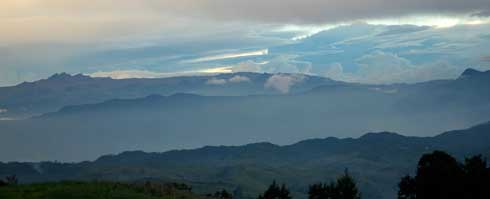 browse all escapes & hideaways
* NOTE. Prices indicated on this website are shown as a guideline only and may be subject to currency fluctuations, banking fees and other changes outside our control. Pricing information is available in
other currencies
.