Indonesia Dive Packages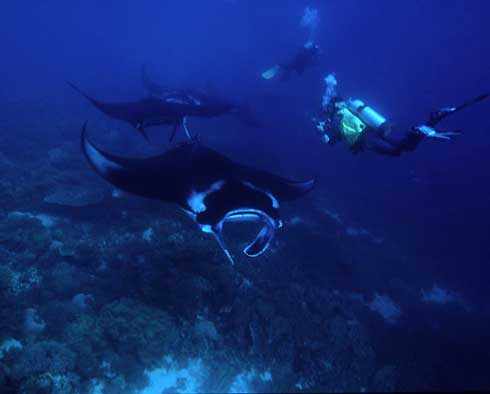 Price upon request
Dive Raja Ampat with Sorido Bay Resort
Overview
|
2015 & 2016 Sorido Bay Dive Packages
Located off the northwest tip of Bird's Head Peninsula on the island of New Guinea , Raja Ampat, or the Four Kings, a fast archipelago comprising over 1,500 small islands, cays and shoals surrounding the four main islands Misool, Salawati, Batanta and Waigeo. It is a part of the recently renamed Papua province of Indonesia, formerly known as Irian Jaya.
Raja Ampat's pristine beauty, both above the water and below the water, is truly unrivalled. Its remote location and lack of infrastructure have inhibited the growth of tourism. This area's staggering abundance of marine life is due in part to its incredibly low human population density.
Beneath the dense jungle canopy, the islands are primarily karst limestone, which are dry, inhospitable, and overwhelmingly vertical. The few resident Papuans are mainly a subsistence society, exploiting a variety of resources to meet their basic needs. Fishing is only one of these resources, and they continue to employ traditional, low-impact fishing techniques, using a hook and line from dug-out canoes.
Sorido Resort is one of 2 Dutch owned and managed resorts located on the island of Kri in the northern part of the Raja Ampat Archipelago. Opened in 2004, it was the first to provide a western standard of comfort in this stunning, remote corner of Indonesia.
Packages are offered based on complimentary boat transfer from the nearest connected city of Sorong 75km away. Guests wishing to arrive or depart on any other day will need to charter a private boat transfer at a supplement charge... so best to try to stick to the schedule!
In addition to some of the best diving in the world, the topside environment is in pristine conditions and amongst the attractions is a chance to see Birds of Paradise that are only found in this region of the world.
Saturday is a rest day for the staff - no diving on this day.
NOW OFFERING PADI DIVE COURSES AS WELL
* NOTE. Prices indicated on this website are shown as a guideline only and may be subject to currency fluctuations, banking fees and other changes outside our control. Pricing information is available in
other currencies
.