Indonesia Snorkeling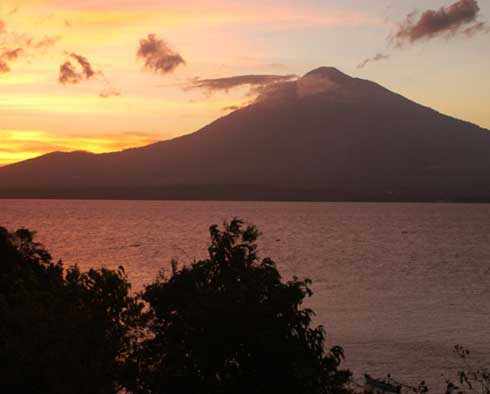 Price upon request
Dive The Lembeh Strait with Divers Lodge Lembeh
The Lembeh Strait already has the reputation as probably the world's best muck diving spot, but there is also a great deal more. When you see a picture of a pygmy seahorse, a hairy frogfish, a delicate ghost pipefish or a mimic octopus, it is likely the picture was taken at one of Lembeh's thirty dive sites.
However the Lembeh Strait has much more to offer as well, including walls, coral gardens and four wrecks. There are wonderful, colourful coral dive sites such as Angel's Window, and occasionally divers will also see sharks, eagle rays, turtles, barracudas and tuna here. The east side of Lembeh Island still remains largely unexplored.
Divers Lodge Lembeh is a somewhat unique dive facility. Few other places will you find seven dive guides, one instructor and six boats catering for a maximum of ten guests. In total, the guides have clocked up more than 10.000 hours of diving in the Lembeh Strait and few places on the sea bottom are unfamiliar to them, and even fewer creatures can hide from their experienced spotting eyes. There are never more than two guests with one dive guide, unless of course the guests specifically choose to dive in a larger group.
Our English speaking guides show you creatures you may never discover on your own and allow you to take your time to observe them more closely. This is ideal for photographers and videographers, since patience is the key to a good result. There is no time limit imposed on your dive, provided you stay within your computer limits and have enough air! And if you book a non-limit dive package in advance, you and your buddy will have a boat to yourselves, so you decide how many times you want to dive, where and when – this is true "no limit" diving. However, we do ask that all divers adhere to our house rules: preferably no deeper than 30 meters and no deco dive profiles.

While most guests use their own dive gear, complete sets are available for rental (starting from only Euro 10 per day). Please book in advance. NITROX is available, with a surcharge of only Euro 2,50.
Divers Lodge Lembeh's boats are specially designed for diving. They all provide good shelter, an on-board toilet, a spacious working area, 220/230 volt electricity, a fresh water tank for camera equipment and all necessary safety devices. Cold soft drinks, water and hot tea and coffee, as well as cookies and fruits, are available as snacks after diving. A delicious lunch is also served on board.
The house reef offers, apart from other things, an amazing number of Mandarin fish. But also here we prefer to dive from a boat. You can easily make up to 4 or 5 dives if you want.
Dive Season
You can dive Lembeh Strait all year through. During the period November until April the wind is coming from the Northwest. This time of year you can dive also at the beautiful ocean side of Lembeh island. July until September often bring strong winds from the South.
Air temperatures throughout the year vary between 24 - 31 degrees C. Water temperature range between 26 and 29 degrees, with the coldest months being July and August. A 3 mm full suit with a hood should be sufficient for most of the year, but photographers and those who are not used to colder waters may want a 5 mm suit.
Dive Packages - Rates valid for bookings made before end of April 2010

No-Limit Diving, Private Boat & Dive Guide
Double
Occupancy
(EURO)

Single
Occupancy
(EURO)

5 nights, 4 days diving
516
596
6 nights, 5 days diving
627
727
7 nights, 6 days diving
736
856
8 nights, 7 days diving
845
985
9 nights, 8 days diving
954
1,114
10 nights, 9 days diving
1,063
1,243
11 nights, 10 days diving
1,144
1,344
12 nights, 11 days diving
1,253
1,473
13 nights, 12 days diving
1,362
1,602
14 nights, 13 days diving
1,471
1,731
Non-limit diving really means you may dive as often and for as long as you want, where ever you want, including night dives. You will have a private boat, crew and diveguide.
Notes
This dive package can be incorporated into a Symbiosis tailor made holiday to Indonesia that can be adapted and tailored to meet your dates, preferences and passions. Please contact one of our bespoke holiday planners to create the ideal itinerary for you.
* NOTE. Prices indicated on this website are shown as a guideline only and may be subject to currency fluctuations, banking fees and other changes outside our control. Pricing information is available in
other currencies
.