Indonesia Snorkeling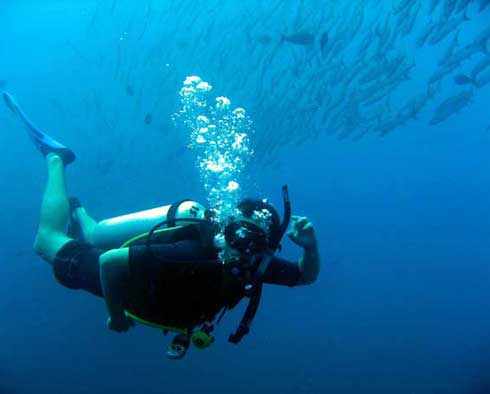 From £423 per person*
Dive the Togians with Black Marlin
Overview
|
Dive the Togians with Black Marlin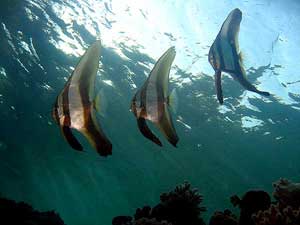 The Togian Islands offer divers and snorkelers the unique experience of being able to explore all three types of Coral reef - fringe, atoll and barrier.
The islands in the centre of Tomini bay, known as the calmest bay on earth, are an undiscovered tropical paradise boasting hundreds of islands with beautiful white sandy beaches untouched by tourism.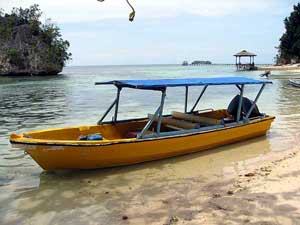 Black Marlin Dive Centre is located on Kadidiri island, an idyllic hideaway desert island with pristine coral reefs, crystal clear tropical waters and a huge selection of dive site to whet any diver's or snorkeler's appetite. Dramatic drop offs, pinnacles, canyons, slopes and even a WWII B24 Bomber wreck in near perfect condition.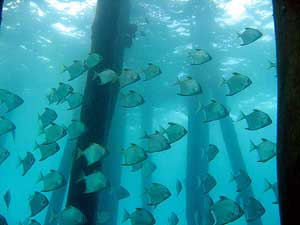 The amazingly diverse marine life on these rich reefs include no less than 314 species of coral, 541 species of mollusc & 819 species of fish.

Black Marlin is both a Padi / SSI Dive Centre, offers professional/personal service whether exploring the nearby reefs (10 mins) by speed boat or day trips to the reefs of Una-Una, an active volcano, on a custom built dive boat.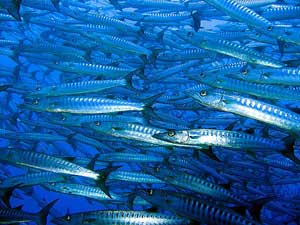 Divers staying with Black Marlin normally go diving at 9am and 2pm each day, and at 7pm for night dives - 4 dives per day during high season.
Most dive sites are within 10 mins of Kadidiri by Speed boat, each boat equipped with oxygen equipment.
All dive groups are kept small with a maximum of 6 people per guide.

Notes
This dive package can be incorporated into a Symbiosis tailor made holiday to Indonesia that can be adapted and tailored to meet your dates, preferences and passions. Please contact one of our bespoke holiday planners to create the ideal itinerary for you.
* NOTE. Prices indicated on this website are shown as a guideline only and may be subject to currency fluctuations, banking fees and other changes outside our control. Pricing information is available in
other currencies
.