Indonesia Snorkeling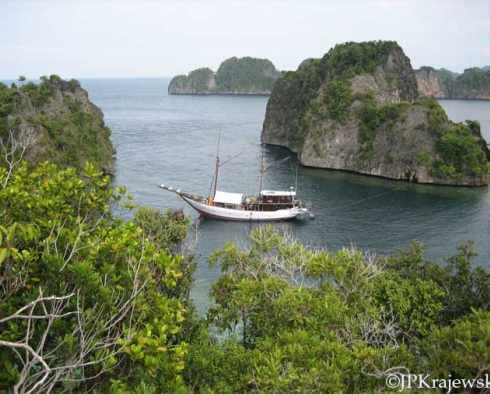 Price upon request
Raja Ampat Liveaboard Dive Charter
Overview
|
Puti Raja
|
Pearl of Papua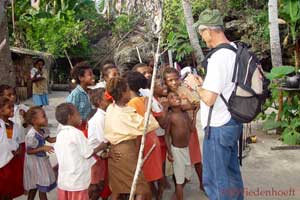 Within the world's Coral Triangle are the islands of Raja Ampat (translates to Four Kings). Located northwest of Indonesia's West Papua (formerly Irian Jaya) on the Bird's Head Seascape, these 1500 scattered islands and quays are acclaimed to be the center of marine biodiversity*. Over 1500 species of fish, 600* species of reef building hard corals and 700 mollusks have been identified in the area. The scientists are still busy counting the marine biodiversity of this protected area. With so much thriving underwater life and pristine environment, it is no wonder that Raja Ampat is a sought after dive trip by scuba enthusiasts.
Putiraja Liveaboard's most popular scuba trips run through two different courses in Raja Ampat. The North Route is a seven-day scuba excursion that takes you through the northern island groups, with a chance to cross the equator underwater at Kawe. You can experience the southern island groups on the South Route's ten-day adventure, where you will explore the many little islands around Misool and dive in the world's highest fish species count site off Kofiau. Additionally, she also offers trips to Triton Bay and Cendrawasih Bay. Putiraja is available for expedition & diving charters and happy to work a special itinerary for you.
Side Adventures & Trips
Between dives, you will have the chance to take some exciting mini trips to check out Raja Ampat from a different angle. Putiraja will be happy to accommodate your special requests with advance notice. Make sure you pack along trekking shoes and comfortable lightweight clothing to do some of these activities.
- Wayag
Gather your energy and get hiking to the top of a Wayag's limestone karst. You'll traverse through lush green vegetation. A spectacular panorama of islands studded sea awaits at the top.
- Pearl Farm
Raja Ampat Pearl Farm Cendana Indopearl farm is located in the beautiful and quiet Aljui Bay. Surrounding their waterfront base is a netted area that can be seen from above where they grow their oysters. Learn the long and delicate process of cultivating pearls outs of oysters in this facility that produces high quality pearls for the international market. At the end of the tour, you can also do a little shopping.
- Papuan Village
Papuan children amused at being filmed. You will get to go to shore to meet the Papuans and see their way of life. As you stroll along the village, you'll be greeted by many smiling faces. Papuan children will quickly trail behind you with curiosity. They'll burst into laughters with every interaction you extend.
It's not unusual for a Papuan man to volunteer to be your guide around his village. He will talk about his village and all things that grow there. You'll learn about how the Papuans harvest from the sea and how their lives are fused in nature. It's a visit that brings an eye-opening experience.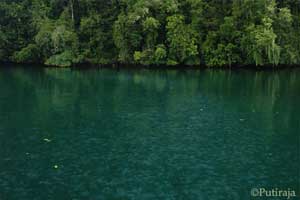 - Birdwatching
Raja Ampat Bird of Paradise: An early morning trek to spot a variety of Papua's exotic birds. There are many endemic birds to the island of Papua and its surrounding areas. Bring a binocular and your telephoto lens. You'll be looking for the noisy and playful parrots, cockatoos and hornbills as well as the showy ribboned birds of paradise. Some of Papua's birds have been in the endangered list as well as near extinction due to poaching and logging activities. As you hike the land, you will also be introduced to Papua's flora.
- Jellyfish Lake
Sting-less jellyfish lake A long trek up and through lush vegetation will bring you upon a jellyfish lake. From the surface you can clearly see flowing clouds of jellyfish. Through years of evolutions, the lack of predators have allowed them to lose their stings. Just like the jellyfish lake in Palau, you can swim safely among these stingless jellyfish.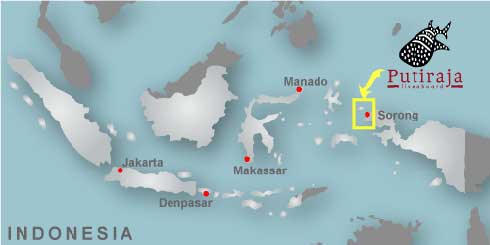 * NOTE. Prices indicated on this website are shown as a guideline only and may be subject to currency fluctuations, banking fees and other changes outside our control. Pricing information is available in
other currencies
.