Indonesia Volcanoes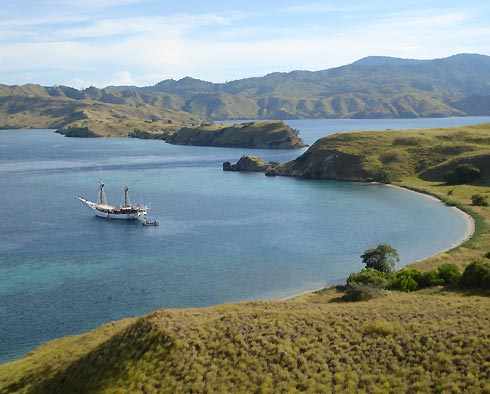 Price upon request
East of Bali: Sailing Cruises in the Lesser Sundas
Overview
|
Katharina
|
Ombak Putih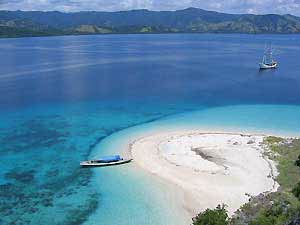 Few areas in Asia can match the cultural and natural diversity to be found following the chain of the Lesser Sunda Islands east of Bali. Towering active volcanoes, jungle clad mountain ranges, alternated by dry savannah lowlands, all teeming with wildlife… quiet coastal villages, emerald seas, megalithic cultures, colorful market places, tribal rituals and in addition a world of kaleidoscopic beauty under water.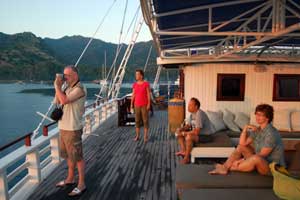 This leisure sailing expedition includes the the islands of Komodo for a couple of days of snorkeling, beach combing and hiking through one of the most beautiful National Parks of Indonesia.
Entering the Flores Highlands you have an opportunity to hike to some remote villages and witness the intricate process of 'ikat' weaving, practiced amid unsurpassed scenery of gigantic volcanoes, bamboo forests and intriguingly multi-colored crater lakes.
It is the very best introduction to the soul of Indonesia.
Click on the itineraries below for more detail.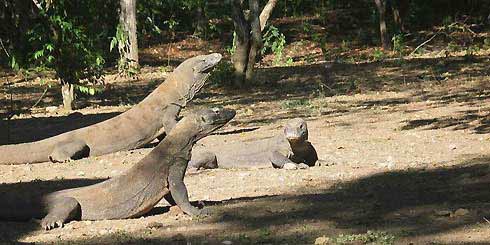 * NOTE. Prices indicated on this website are shown as a guideline only and may be subject to currency fluctuations, banking fees and other changes outside our control. Pricing information is available in
other currencies
.