Papua New Guinea Escapes & Hideaways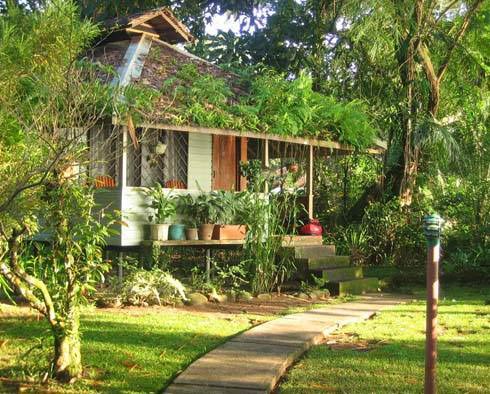 on the beach, Price upon request
Walindi Plantation
Kimbe Bay, Papua New Guinea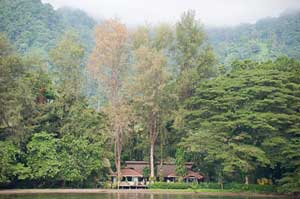 Walindi Plantation Resort is a small, intimate, Australian owned dive resort, situated on the shores of Kimbe Bay, Northern New Britain the largest of Papua New Guinea's Islands. 70% of all coral species in the Indo-Pacific region are found in Walindi's waters - few other dive areas in the world can boast such diversity!
Walindi Plantation is committed to supporting this unique ecology, both below and above the water. To this end, the resort is supporting the establishment by the European Union of a Nature and Marine Research Centre within the resort grounds, which will continue to monitor and research all aspects of the ecology in Kimbe Bay and West New Britain.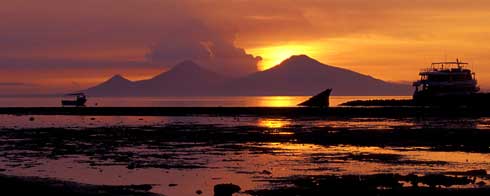 Walindi's burgeoning reputation as one of the world's prime underwater photo spots has inspired the development of Walindi Photo, a full service photo centre offering daily E-6 processing, camera rentals, a well stocked retail shop and all levels of photo instruction.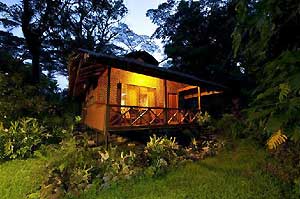 Above water, fern draped bungalows nestle amongst the rainforest along the beach front. Walindi is is an intimate dive resort catering to a maximum of twenty-four guests, that that each and every one will receive the undivided attention they deserve, yet the freedom to feel every dive has been made for them alone. Good company, great food, friendly staff and a relaxed atmosphere provide a perfect background while you enjoy the delights of Kimbe Bay diving.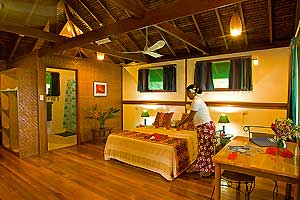 Walindi's accommodation consists of 12 self contained, comfortable bure style bungalows spread along the beach front, and surrounded by rainforest gardens. The bungalows are constructed of local materials and timbers, with thatched roofs. They are all fully screened, with private bathroom, a kitchenette with tea and coffee making facilities, and ceiling fans. Laundry service dailyis included in the tariff.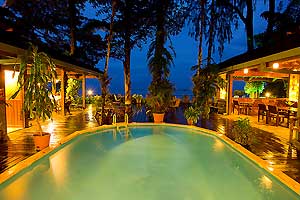 The central resort area consist of dining room, lounge and bar area, swimming pool and sun deck, and administration offices. The dining room offers three meals daily (included in the tariff), and fare is Western and Asian style buffet meals, delicious and plentiful, featuring local seafoods, fruits and vegetables. Meals are at set times .... special dietary requests will be accommodated wherever possible, just let the Manageress know of your needs. There is a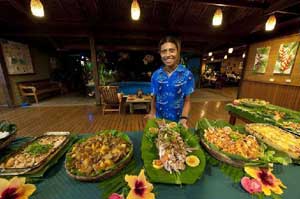 large reference library, encompassing marine life and photography books, local terrestrial life and history information, and a small fiction selection. The bar is fully stocked, and open most of the day. Please note that bar beverages are not included in the tariff.
Airport transfers are available in the resort's airconditioned mini-buses, and this cost is NOT included in the tariff .... the airport is 60km from the resort (a 60 minute drive, and a chance to see the surrounding area).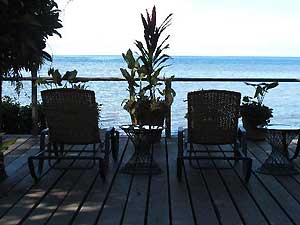 Walindi Photo provides photography instruction, E6 processing, all types of camera rentals, video services and more. There are tennis courts at the resort, and racquets and balls are provided. The resort can also arrange a game of golf at the local Kimbe course, or a visit to the hot springs.
Accommodation: 12 x Beachfront Bungalows with private facilities, available as single, twin double or triple rooms. 3 x Plantation Lodge rooms with bathrooms, available as single, twin, or double rooms.

Lounge and library: Situated in the main Plantation House, with comfortable seating and extensive range of marine, fiction and non-fiction literature.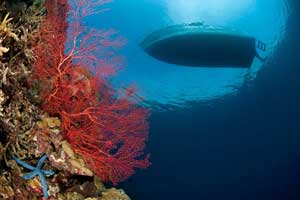 Bar: Comprehensive with mixed drinks, beer and a selection of wines. Coffee and tea: Tea and freshly ground coffee available at all times in the dining room. Coffee and tea making facilities also available in bungalows.
Meal times: Breakfast 7:30 am to 9:00 am; Lunch 12:30 pm, Dinner 7:30 pm. Children's meals are available earlier upon request.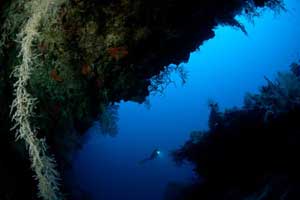 Power: 24 hours power supplied by 240V 50Hz generator. Special charging facilities available at dive shop.
Water: Spring water at Walindi is perfectly sound and completely free of added chemicals.
Laundry: Included at no extra charge and laundry bags are provided in each bungalow.
Baby sitting and child minding: Available day or night please inquire.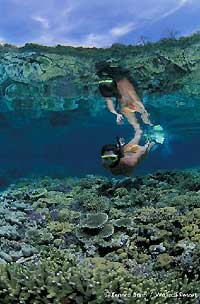 Recreational facilities:
Swimming pool - next to the lounge area.
Scuba Diving - operates every day on a 2 or 3 dive per day basis. Comprehensive equipment available for hire from dive shop.
Snorkeling equipment - available for hire.
Swimming - anywhere is suitable - the pool or jetty.
Boating - outboard powered boats available for hire with a driver.
Fishing - available with a guide.
Walking: casual walks with a guide available.
Tennis court - next to main house - racquets and balls available for guest use.
Video: Small library - culture and diving.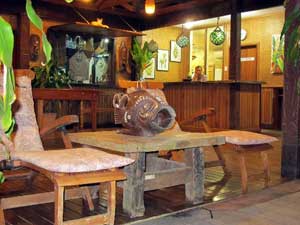 Artifacts: A range of artifacts and souvenirs available for sale.
History: The Plantation that surrounds Walindi was originally established in 1935. The old Plantation was purchased by the current owners, Max and Cecily Benjamin, in 1969. In 1983 Walindi Plantation Resort was born out of the interest of visiting local and overseas scuba divers who recognized the incredible quality of diving that this area has. Since this time Walindi has become world famous for its diving and hospitality.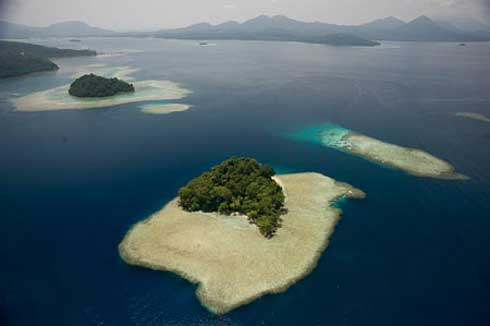 RATES 2014 in USD
Peak Season

Low Season

Rates per person per day
includes all meals &
daily laundry service

01 Jan - 04 Jan
01 Apr - 30 Nov
20 Dec 2013-
04 Jan 2014

05 Jan - 31 Mar
01 - 19 Dec

Bungalows
Single
305
245
Double/Twin
220
175
Triple share
185
150
Plantation House
Single

210
190
Double/Twin
155
140
Airport transfers
approx. 55 minutes drive
Return
90
One Way
55
Dive location & resources
Dive location : Kimbe Bay, New Britain, Papua New Guinea
Dive facilities : In house Dive Centre
browse all escapes & hideaways
* NOTE. Prices indicated on this website are shown as a guideline only and may be subject to currency fluctuations, banking fees and other changes outside our control. Pricing information is available in
other currencies
.