Indonesia Escapes & Hideaways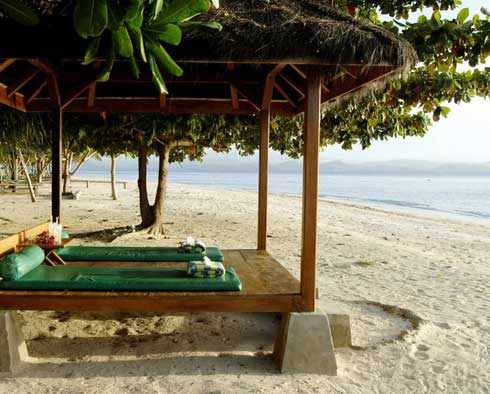 on the beach, From £164
Gangga Island Resort
Bangka Sea, Indonesia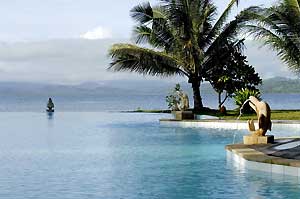 Gangga Island Resort & Spa, located on the tip of a small island near Manado in North Sulawesi, Indonesia, consists of fifteen wooden bungalows built on stilts with high ceilings and a spacious veranda overlooking a pristine white sand beach. For both divers and non-divers the picturesque beach, the large salt-water pool, a traditional spa and the high quality of service at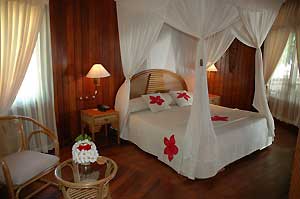 Gangga Island Resort makes it a Symbiosis favourite choice.
The elegantly furnished rooms have air conditioning, a ceiling fan, a satellite television with international channels, a bathroom with hot water, tea and coffee making facilities and a mini bar.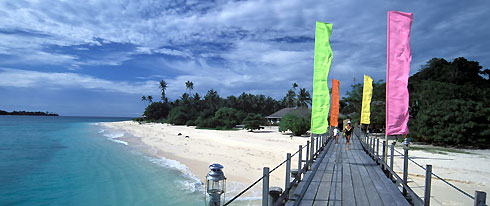 Restaurants & Bars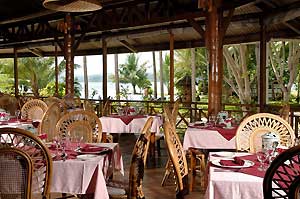 The Gangga Island Resort has two open-air restaurants and a full-bar. The main restaurant located in the center of the resort offers a selection of Mediterranean and Indonesian dishes made with the freshest local ingredients. The outdoor Bamboo Restaurant set under the coconut trees serves fresh fish barbeques two nights a week accompanied by local musicians from the island performing Polynesian style music. The Coconut Bar is open all day long with your favorite cocktails, as well as tea and coffee readily available.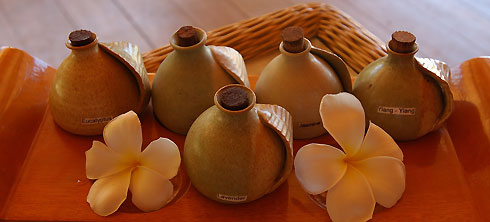 The Pasung Spa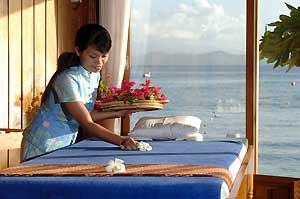 Pasung Spa is an elegant and yet warmly intimate spa with an emphasis on local knowledge and techniques. Treatments combine rare therapies from the Minahasa families on Gangga Island, reflexology, and traditional Balinese massage and use specially created products from Jamu Spa.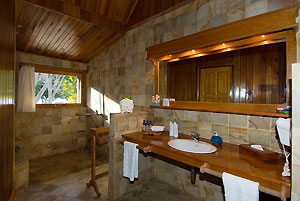 Pasung Spa uses aromatherapy, the ancient art of using the healing power of aromatic essential oils, distilled from plant extracts, flowers, and leaves. The use of the natural aromatic power of plants is the most ancient way to maintain the balance of mind, body and spirit. These treatments have been used generation after generation to sooth tired muscles, foster well-being, and keep the skin soft and supple.
North Sulawesi Adventure Excursions
The resort offers different activities such as beach volleyball, snorkeling, sailing, billiards and other table games.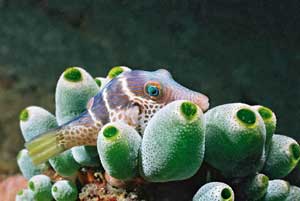 Snorkeling
Gangga Island's boat, Cristina, is equipped to bring guests snorkeling on the neighboring islands. A snorkeling guide will take you into the water and help point out some of the marine life of the area. The boat is fully equipped with beach towels, drinking water, hot drinks and snacks.
Sailing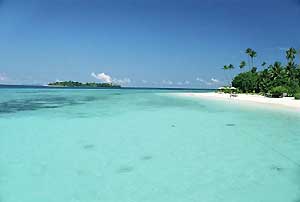 Helga is a traditional boat with support outboard engine used for sailing to the surrounding islands. You can charter Helga and be your own skipper. Sail to discover the beauty of the Bangka archipelago, visit nearby fishing villages, enjoy the sunset at your leisure or do some snorkeling on your own. A crew will accompany you, and a snorkeling guide, if needed.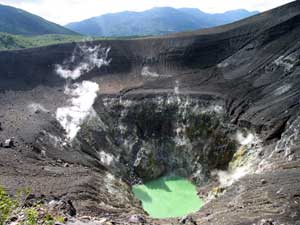 Land Excursions
From Gangga Island Resort you can also discover rare animals such as the world's smallest primates (Tarsius spectrum) and the famous Birds of Paradise in the Tangkoko Nature Reserve, or climb one of the magnificent volcanoes in the Minahasa Highlands.
The Management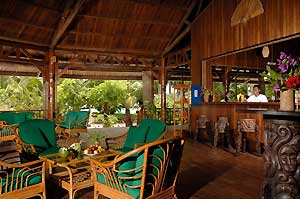 Gangga Island Resort & Spa is managed by Gaspare and Hanne Davi. Educated in hotel management in Denmark and Switzerland, the couple has run 5-star hotels and hotel schools in Europe and Asia. Gaspare is also a certified hotel administrator by the American Hotel & Motel Association (AHMA). He has a long association with Indonesia - in the 1980s he assisted the Ministry of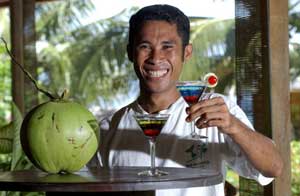 Tourism in the founding of the first vocational hotel institute in Bali.
Hanne and Gaspare are keen and experienced diving professionals who are deeply committed to the people and the environment of North Sulawesi. They created an eco-friendly resort whose mission is to protect the marine resources and promote the development of the local villages.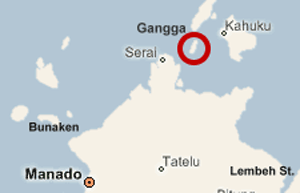 Getting there:
Pulau Gangga is an hour's drive through beautiful North Sulawesi countryside from Manado Airport to a pier from where a spacious boat will take you across the strait to Gangga Island.

Gangga Island Resort Facilities:
• The fully-equipped Gangga Divers dive centre
• A salt-water eternity swimming pool on the edge of the ocean
• The Pasung Spa
• Two restaurants serving Mediterranean and Indonesian dishes
• Full bar
• Free babysitting services
• A boutique featuring an exclusive selection of jewelry, textiles and gifts from around Indonesia.
Gangga Island Resort Rates
Prices in USD
01 Apr 14 to 31 Mar 2015
Single Room
USD 215
Double (per person)
USD 190
Triple (per person
USD 170
Infant under 3yo
Free of charge
Children <12yo in parents room
USD 80
Children <12yo in separate room
USD 100
Sport Card

USD 60 per adult
free for children under 12yo

Bonus Night
Stay 7, pay 6 nights
Valid from 01 Nov to 20 Dec 2014
and from 09 Jan to 31 Mar 2015
Rates are per person and include:
21% Service and Taxes
Full Board (Breakfast, Lunch AND Dinner)
Afternoon Tea/Coffee and Cakes
Sport Card is compulsory for non-diving guests, anentitles non-divers to:
Free use of the snorkeling boat up to two times daily (maximum 7 days)
One time free Diving Lesson at the Swimming Pool
One time guided excursion to the villages in Gangga
Snorkeling Equipment can be rented from the Diving Centre.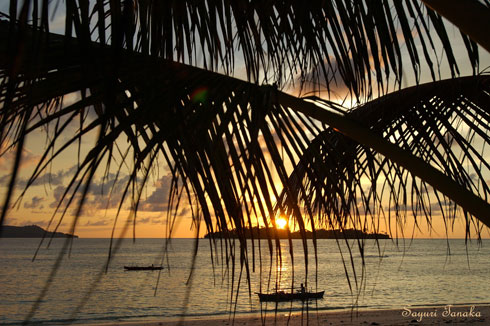 browse all escapes & hideaways
* NOTE. Prices indicated on this website are shown as a guideline only and may be subject to currency fluctuations, banking fees and other changes outside our control. Pricing information is available in
other currencies
.