Indonesia Escapes & Hideaways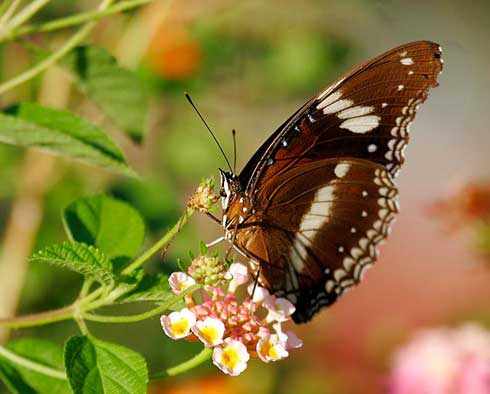 in the bush, From £64
Gardenia Garden Retreat
Minahasa Peninsular, Indonesia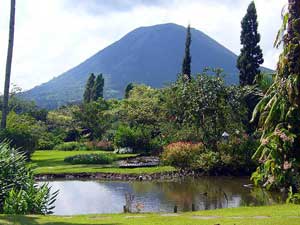 The Gardenia Garden Retreat is located in Tomohon, high in the hills of the dramatic, volcanic, Minahasa Peninsular of North Sulawesi.
Set in a lush, tropical garden, The Gardenia Garden retreat (also known as the Gardenia Country Inn) comprises twelve delightful wooden bungalows, two great dinning areas, a massage pavilion, a meditation pavilion, an art shop for memories, ponds full of fish and views of near and distant extinct volcanoes for you to go and explore.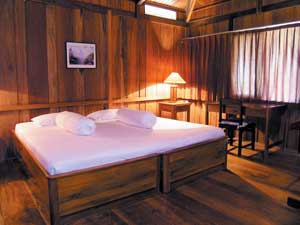 ROOMS
Gardenia's 8 private bungalows, 3 chalet rooms and 1 family room are located amid the beautiful landscape of flowers, herbs, spices, vegetables and fishponds. Soon the resort will be expanding with 3 more bungalows, including a Honeymoon Suite, to be added.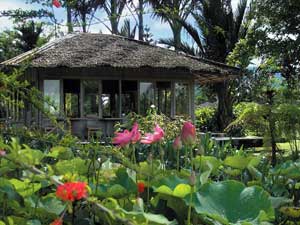 Chalets:
Private terrace overlooking to the landscape, comfortable huge bed, slippers, private shower with hot and cold water, toiletries kit, towels, dressing table, drinking water, tea and coffee, fruit and home made cookies.
Bungalows:
Same facilities as the Chalets, plus private balcony, mini refrigerator and satellite TV.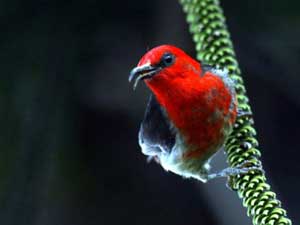 Family Room:
Same as in the chalets and bungalows, plus 1 additional twin bedroom with its private terrace (1 shared bathroom).
FACILITIES & SERVICES
The Gardenia features magnificent gardens, breathtaking views, comfort accommodations, fine cuisine and an International level of service. Away from the hustle & bustle of the city, the Gardenia has all of the conveniences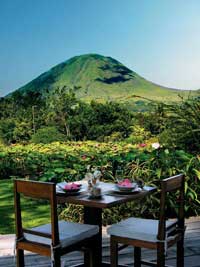 that you would expect in a combination of traditional and modern resort and is an ideal place to completely unwind, whether you are travelling as an individual, couple, family or a group.
DINING
Gardenia's Restaurant offers casual all day dining featuring Indonesian and European cuisine. the coffee shop that overlooks the Lokon mountain offers a beautiful panoramic, a perfect place to relax with a cup of coffee or tea and traditional cookies all day long.
SUMMARY OF SERVICES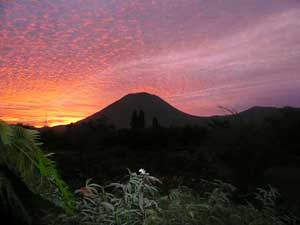 • 24 hours Guest Service
• Gardenia Restaurants
• Lotus Terrace (serving breakfast and coffee shop)
• Outdoor Function Ground (wedding, garden party & etc)
• Gallery and Library
• Laundry service
• 16 hours room service
• 24 hours in house doctor
• Office hour internet service

browse all escapes & hideaways
* NOTE. Prices indicated on this website are shown as a guideline only and may be subject to currency fluctuations, banking fees and other changes outside our control. Pricing information is available in
other currencies
.