Indonesia Escapes & Hideaways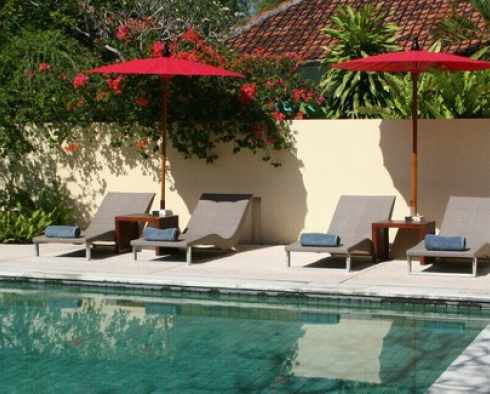 on the beach, Price upon request
Bali Pavilions
Bali, Indonesia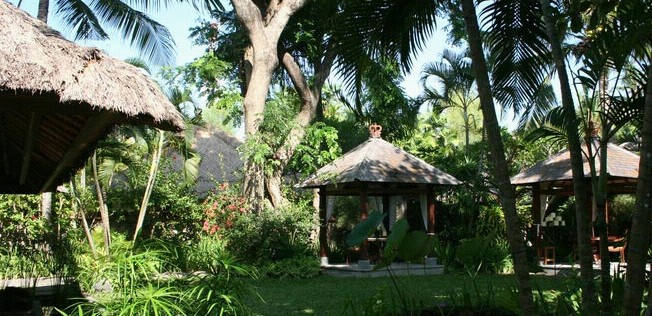 Bali has cast its spell over visitors since the beginning of time. There is much to discover in Bali, from its spectacular landscapes to its rich culture. Take some time together to explore this fascinating island.
Life is a constant celebration here. The majority of the Balinese are Hindu and they frequently celebrate ceremonies or temple festivals. The village, Sanur, holds its festival in August – and there are festivals around Bali all year. Sanur is one of the oldest fishing villages in Bali and is a perfect place for those seeking a relaxed getaway.

Location
The fabled island of Bali is compact enough for visitors to experience a lot, and yet still have plenty of private time to enjoy the deep peace of The Pavilions.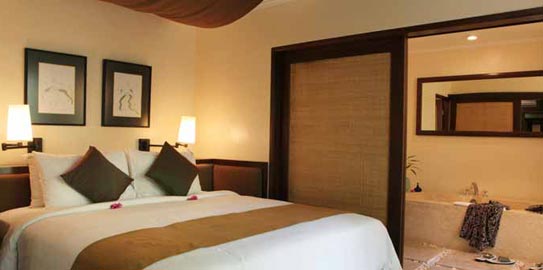 Sanur is one of the main beach resort areas on the south coast of Eastern Bali. Located just 20km from the airport, Sanur is a charming area, less intense than Kuta and more genuine than some of the newer areas.
The Pavilions is tucked away in seclusion, yet close to the beach and the shopping boulevard.
Direct access to Bali is now available via direct flights from Bangkok, Guam, Hong Kong, Jakarta, Kuala Lumpur, Seoul, Singapore, Sydney, Cairns, Melbourne, Perth, Taipei and Kansei.
Within this peaceful compound, there is a jewel-like pool and cafe, Bale business centre, library, gift shop and a delightful tropical restaurant.

The 25 villas are designed to reflect traditional Balinese compound architecture.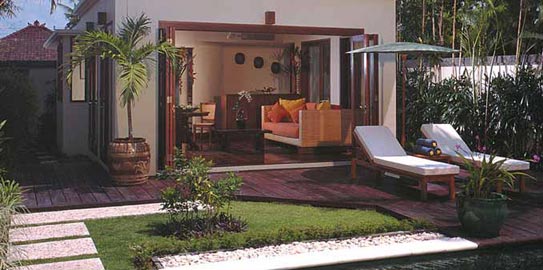 Pool Villas
The Pool Villa is the perfect escape to discover each other in blissful privacy. With 120sqm of Balinese interiors and lush outdoor space and pool, this villa is designed for intimacy. Lounge by the pool in a gorgeous walled garden and work on a no-tan-line tan, dine under the stars and create Bali memories to treasure.
Garden Villas
Your sweet sanctuary, hidden from the world in a Balinese walled garden. Create your own story of passion here and enjoy the tropical privacy together. Lounge on the terrace and dream of a world of pure indulgence. Enjoy 120sqm of indoor and outdoor space to rejuvenate the senses.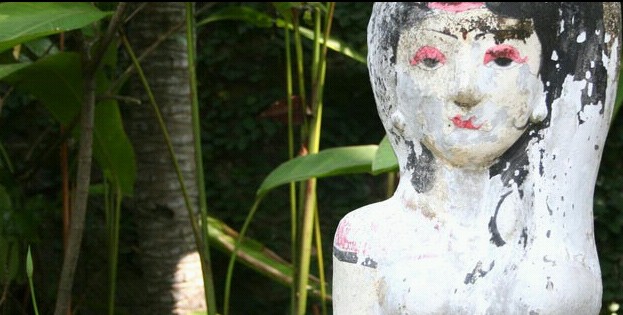 Honeymoon Pool Villas
Your very private Balinese house within its scented tropical garden: a place to indulge in sensual enjoyment. Skinny dip in your private pool, luxuriate in the outdoor tropical bath and revel in the spacious interiors and romantic, Plantation-style bedroom. With 120sqm of space to revel in, the Honeymoon Pool Villa is perfect for intimate indulgence.
Two Bedroom Pool Villas
Secluded within a private walled compound, these villas were designed for escapes with loved ones. From the romantic tropical garden pool to the Plantation-style bedrooms, they offer 120sqm of space devoted to the luxury of relaxation and rejuvenation. If you love the idea of exploring local recipes yourselves or want a private gourmet party, the kitchen is fully equipped.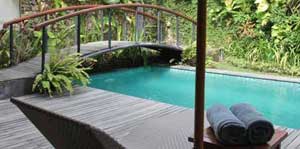 Facilities:
Private Balinese entrance to villa
Tropical gardens around the villa and private sundeck area
Private pool in villa gardens and large common pool with lounging areas
Spacious air-conditioned living room with folding doors for views of lush tropical gardens
Balinese wooden interiors with traditional artefacts, natural cotton fabrics and exquisite local flowers
Cable TV - 40 channels available - and DVD/CD player (collection of DVDs, VCDs, CDs and books available at reception)
All villas fully air-conditioned
Wireless internet connection
Kitchen
Refrigerator & mini bar
Delightful bedrooms with 1 King size bed + Hollywood twins or 2 King size beds
Sensual, large bathtub and separate shower
Personal safe
Complimentary American breakfast
Complimentary drinking water
Daily newspaper
Butler services at hand for luggage packing/unpacking upon request, complimentary light clothes pressing, shoeshine
24-hour security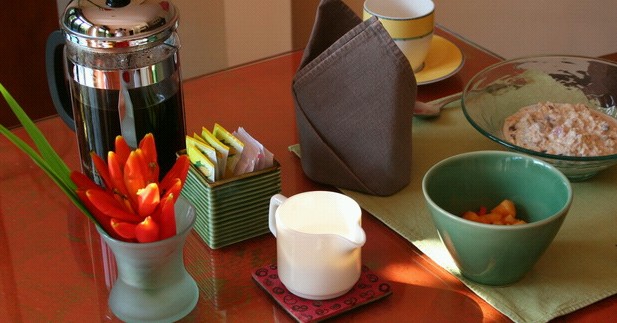 Additional Services:
Private dining
Exquisite spa treatments
Laundry & dry cleaning
Fascinating Island tours with Private Butler
Excursions, tours, cruises, transportation and other activities
Airport transfers
Concierge
browse all escapes & hideaways
* NOTE. Prices indicated on this website are shown as a guideline only and may be subject to currency fluctuations, banking fees and other changes outside our control. Pricing information is available in
other currencies
.