Indonesia Escapes & Hideaways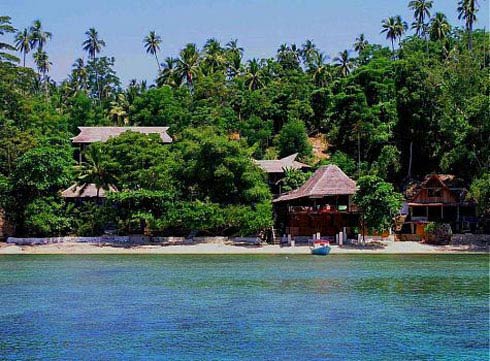 on the beach, Price upon request
Bunaken Cha Cha Nature Resort
Manado / Bunaken, Indonesia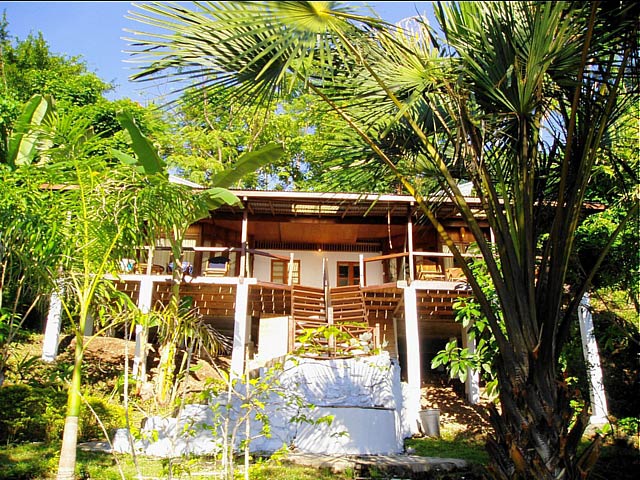 Situatated on the quiet eastern part of Bunaken island itself is the small and intimate Bunaken Cha Cha Dive Resort, which accommodates a maximum of 12 guests in 6 twin or double bed ensuite cottages with large balconies overlooking the beautiful island of Siladen and the outer islands in the distance.
The standard and the deluxe cottages are constructed of local timber in traditional style, with private bathroom and verandah, mosquito net and a ceiling fan - no need of air conditioning on the breezy island - and the large balcony if the dining area iverlooks a private beach bordered with a charming and relaxing garden.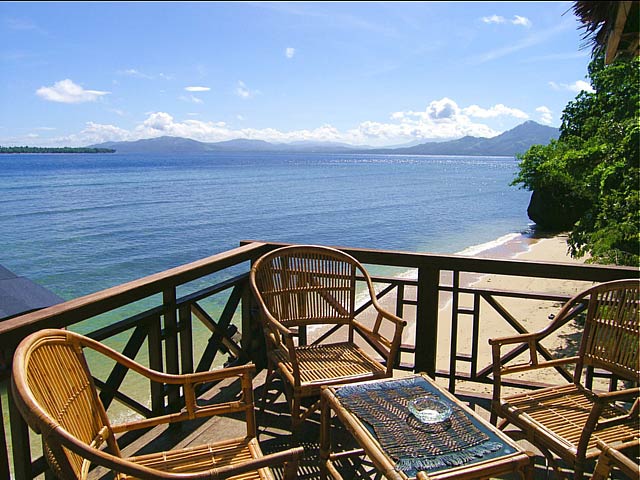 Remote and unspoilt, Bunaken Cha Cha Dive Lodge with its stunningly romantic settings makes an excellent choice for couples or groups of friends with a reasonabe level of diving experience and single travelers can also enjoy the peaceful, family-style atmosphere.
THE FOOD: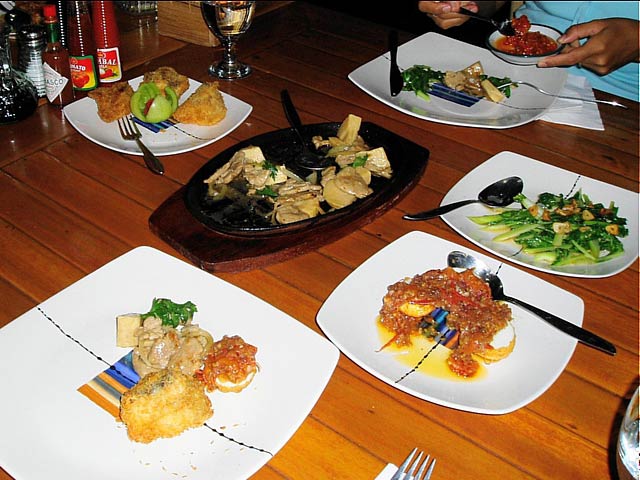 Indonesian cuisine is a blend of many cultures originating from all corners of the globe. Dutch, Spanish, Portuguese, Middle Eastern and British influences can be seen and tasted in much of the present day food. Sitting at your table on Cha-Cha big verandah, you will experience Reiko's personal and creative recipes, which have conspired to add up to a world of pleasure for the culinary adventurer. Early in the morning, before your diving day starts, the menu is set, with such variety to suit most everyone.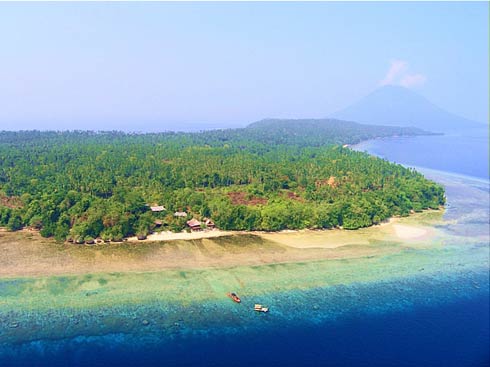 Guests with special requirements can be catered for by prior arrangement. A small bar is available for the purchase of refreshments including local beer and spirits and fresh fruit juices.
FACILITIES:
All cottages now have hot showers
All cottages will have security boxes (from April 2006)
Cottages will have mini bar facilities (from April 2006)
Extended massage service.
Snorkeling Pontoon: floating pontoon on Cha Cha reef for snorkelers so that they can relax in between snorkeling without having to come back to the resort. Satellite TV in Restaurant area with NHK, BBC World, CNN etc (from April 2005).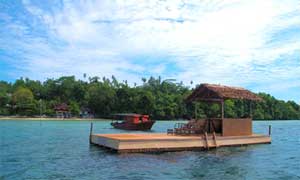 Guided walking tours, meeting the locals, visiting the villages and places of interest on the island.
Extended drink menu, to include wines, cocktails.
Introduction of NEW DIVE SITES around the island of Mantehage and Nain Island New Dive boat design with easier accessibility for divers, especially Senior Divers Beach side Whirlpool
BBQ nights
Souvenir shop , selling locally produced items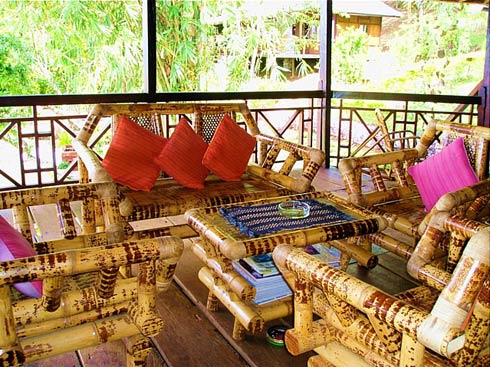 browse all escapes & hideaways
* NOTE. Prices indicated on this website are shown as a guideline only and may be subject to currency fluctuations, banking fees and other changes outside our control. Pricing information is available in
other currencies
.