December 23, 2010 – 7:34 pm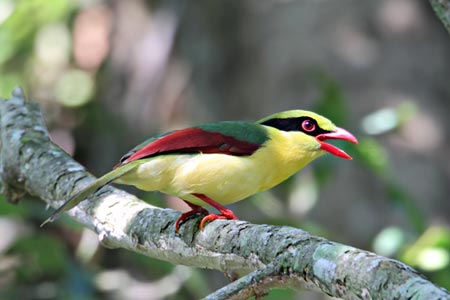 Vietnam has the highest number of endemic bird species on mainland South East Asia. There are currently twelve species of bird that are found only in Vietnam, though this figure is liable to change at any time as taxonomic changes are made and species are 'split'. In addition to these twelve endemics there are many more near endemics, bird species restricted to Vietnam and a few neighbouring countries.
Click here for more info plus an array of superb birding itinerary suggestions for Vietnam. It doesn't have to be just birding for birders – we can build an itinerary for you that includes cultural discovery, mountain biking, kayaking…. whatever your interest. Also in Cambodia, Laos, Thailand…
Contact me at Symbiosis Custom Travel.