September 8, 2011 – 10:58 am
The second Tour de Bintan, an endurance cycling event, will take place from 11 to 13 November 2011 on the Indonesia island of Bintan – just south of Singapore.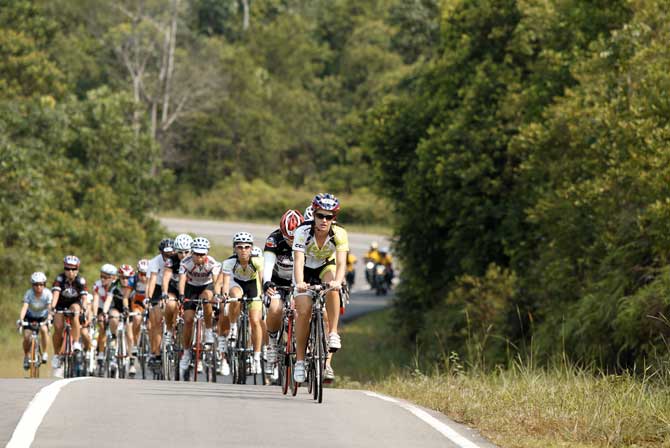 Set in the backdrop of picturesque Bintan, Indonesia, the Tour de Bintan is set to test the mettle of participants with challenging routes over three gruelling stages in two days covering a total distance of 265km.
800 cyclists are expected to take part this year against 500 last year. One of the most hotly contested categories will be Category 1, which will see the most serious and experienced teams from Singapore and all around the region vying for the total prize purse of Sin$10,000. The largest participation will be in Category 2 and Category 3 which are meant for competitive and passionate cyclists who are a level below Category 1. The competitive women cyclists will have their own category.
In addition, the event offers more seasonal and less advanced cyclists the opportunity to experience the Tour as part of the "Challenger" category, where it is all about completing each stage within set time limits. Cycling enthusiasts who just want a taste of the action can also decide to register for one stage only.
If you fancy taking part as a component of a longer visit to Indonesia, contact Symbiosis to start planning your trip today.