July 24, 2013 – 1:29 pm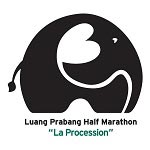 A half-marathon in the UNESCO World Heritage destination of Luang Prabang will take runners on a route inspired by the daily procession of monks who walk through the town at dawn to collect offerings.
Limited to 500 international runners to reduce congestion, the race on October 5 is titled "La Procession". It will offer participants the opportunity to run around the town's greatest historical sites. The costs of the event are fully covered by corporate sponsors and, instead of the usual entry fee; runners will make charitable donations directly through online fundraising pages.
Proceeds from the half-marathon will go towards funding Friends International, an NGO benefiting children and young people across South East Asia. The race comprises three race routes: half-marathon, 14-km, and 7-km race for family members. The organisers hope to make the race an annual event so it will become firmly established on the regional half-marathon calendar.