December 6, 2013 – 12:25 pm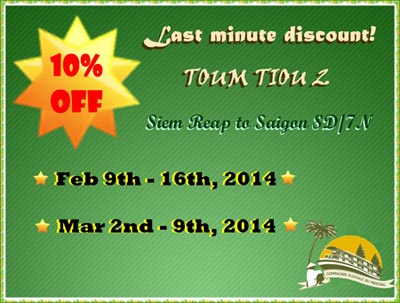 Symbiosis is pleased to offer a 10% discount on two river cruises early next year between Siem Reap, Cambodia, and Saigon in southern Vietnam, aboard the luxury Toum Tiou II.
Each cruise includes a visit to the World Heritage listed temples of Angkor Wat and Cambodia's charming capital, Phnom Penh, as well as a voyage across South East Asia's largest freshwater lake, the Tonle Sap.
Dates:
09 to 16 February, 2014
02 to 09 March, 2014
Contact Symbiosis Custom Travel to book.