February 26, 2014 – 3:03 pm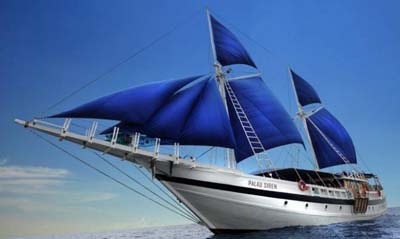 Enjoy up to 15% discount when you book a 6-night or 7-night liveaboard safari in Palau with the S/Y Palau Siren.
Dive some of Palau's best dive sites, if not the World's, including Blue Corner, Ulong Channel, Siaes Tunnel, New Drop Off, Chandelier Cave and the wrecks in Malakal Harbor amongst others. Up to 4 dives per day are scheduled and prices are inclusive of equipment rental & nitrox.
You can also snorkel in Jelly Fish Lake, kayak to the beaches and take a journey through the Rock Islands by speedboat.
An optional land tour on Peleliu Island to see historic sites from WWII and diving with Nautilus are also available upon request. (additional charges apply)
The following dates have limited availability:
04-11 Jun was 2800 Euro now 2380 Euro
02-8 Aug was 2550 Euro now 2170 Euro *
09-15 Aug was 2550 Euro now 2170 Euro *
16-23 Aug was 2800 Euro now 2380 Euro
07-14 Dec was 3100 Euro now 2635 Euro
Pay 5 Get 1 FREE when you book 6 divers at the pre-discount price.

*Trips may also be combined with 6 nights in the Visayas aboard the S/Y Philippine Siren
This offer is limited to the above listed dates and is for NEW bookings only.
Book before or by 31st March to enjoy the offer. Contact Symbiosis to reserve your space.