April 25, 2014 – 12:07 pm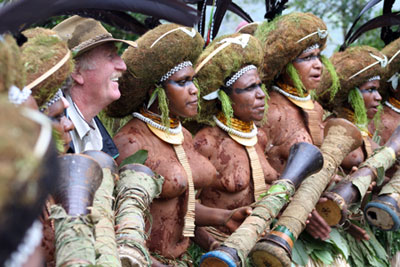 Spaces are running out on this year's Mt. Hagen "Sing Sing" Cultural Show tours in Papua New Guinea.
The Mt Hagen Show will be held on the weekend of 16th & 17th August 2014. We have 4 tour variations or 10 to 12 days duration to coincide with this highly colourful event that will also take you to other areas of this fascinating country including the highlands and the Sepik basin.
For information on the tours visit the Mt Hagen Show webpage here