July 22, 2014 – 9:10 am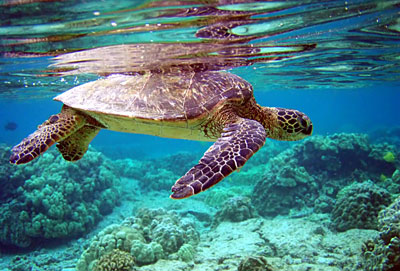 (7/19/2014) The Bali Police have arrested a man captured trying to sell 17 protected green turtles (chelonia-mydas) to Denpasar restaurants.
According tot Metrobali.com, under arrest is a man named Sangkalan, captured when police inspected a van he was driving on Jalan Bypass Ngurah Rai in Sanur on Tuesday, July 15, 2014.
Police found 17 live turtles in the back of the van that had transported the reptiles from Jembrana.
Police say the man was only a courier and authorities are still seeking the identities of the syndicate behind the sale of protected turtles.
Police have moved the turtles to a sanctuary compound on Serangan Island.