August 19, 2014 – 4:44 pm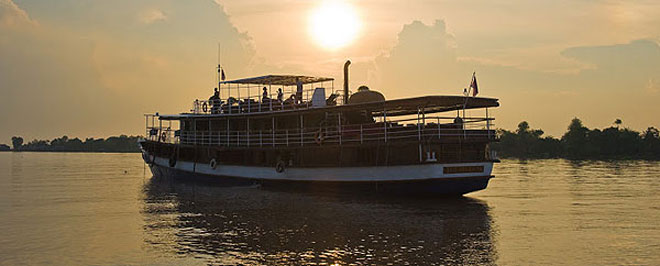 Fabulous opportunity to spend a week cruising the lower Mekong River aboard the lovely Toum Tiou river cruiser between Saigon and Angkor Wat for a fraction of the normal price. But you will need to be quick!
Dates are:
01 to 08 Oct, 2014: Siem Reap (Angkor) to Saigon
16 to 23 Oct 2014: Saigon to Siem Reap
To book, contact us at Symbiosis Custom Travel ASAP!