November 7, 2014 – 10:49 am
Almost completely covered in Protected Areas, Palawan lost 6.4 percent of its tree cover in just over a decade.
About an hour and a half plane ride from the Philippine capital Manila is a long, narrow island home to about a quarter of all the animal species found in the country. So unique is this island called Palawan that it hosts two World Heritage sites, the Puerto Princesa Subterranean River in the provincial capital, and the Tubbataha Reef in Cagayancillo.
Data from Global Forest Watch (GFW) reveal more than 6 percent of Palawan's forest cover has been lost since 2001. But as humans raze the island's extensive forests for development, many animals – including 27 endemic species of birds, 19 varieties of land mammals, and 24 kinds of reptiles – are facing huge population declines.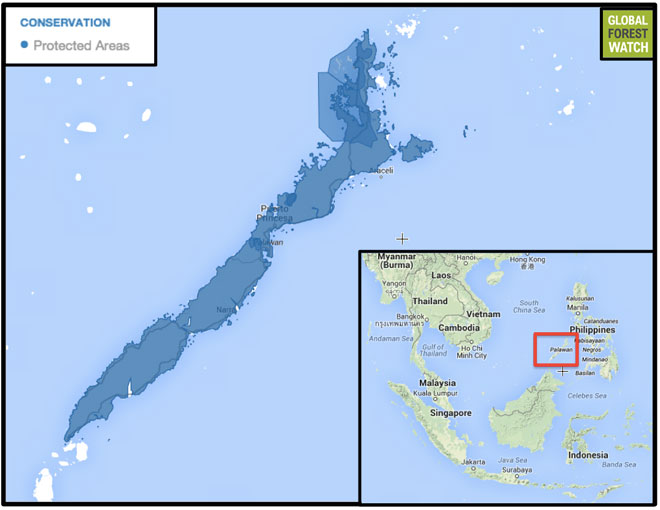 Read the Full story by Shaira Panela, mongabay.com correspondent, October 31, 2014