April 8, 2015 – 5:08 pm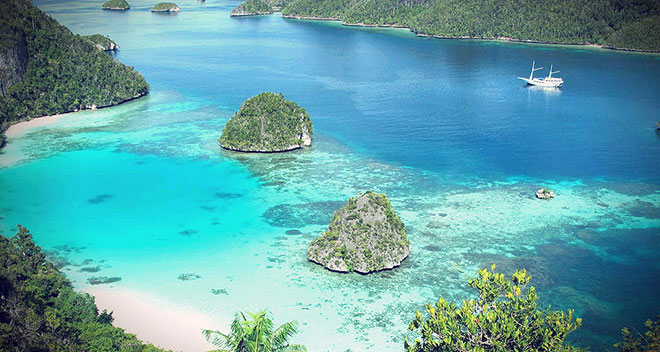 Cenderawasih Bay is renowned for its whalesharks, although there are also numerous other excellent dive spots to explore. Unlike most whaleshark sightings that normally involve a single animal, gently cruising with mouths agape sucking in plankton and small fish, in Cenderawasih Bay divers will encounter groups of whalesharks that come to fishing platforms to feed off the tiny fish that escape the fishermen's nets. An extraordinary sight and great photo opportunity.
Cenderawasih, however, features much more than large pelagics with multiple sites sporting some of Indonesia's finest macro diving too.
Dates:
– 05 to 12 June, 2015 : still available : 10 pax (8 pax in Sea Horse Standard Cabin and 2 Pax in Manta Suite Cabin)
– 28 June to 05 July, 2015 : still available: 12 pax (5 pax in Sea Horse Standard Cabin, 4 pax and 2-3 pax in Manta Suite Cabin)
Vessel: Pearl of Papua
Discount: up to 35% off published rates.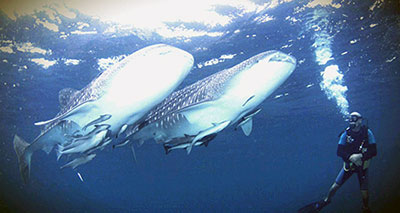 Prices include: Day and night dives, professional dive guide, regular air fills, tanks, weights, weight belt, all meals and snacks, mineral water, tea & coffee, soft drinks, port clearance, airport or hotel pick up and drop off.
Prices exclude: International & domestic airfare tickets, dive equipment rental, nitrox use (USD 5 per dive), on board telecommunications, alcoholic beverages, laundry, hotel stay before/after the cruise, marine park fee (USD 100/pax/trip), fuel surcharge.
Contact Symbiosis Custom Travel to book. Symbiosis can also advise on and arrange flights, hotels and many other activities for your visit to Indonesia.