July 31, 2015 – 9:28 pm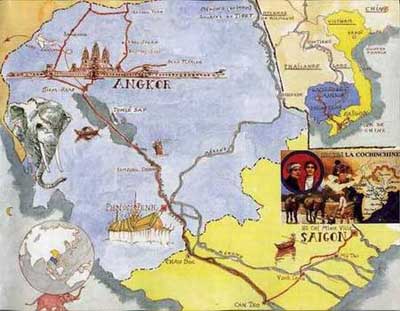 Perhaps one of the most evocative cruising experiences that South East Asia has to offer – gently sailing up the mighty Mekong River aboard a comfortable cabin cruiser from Saigon (Ho Chi Minh City) in southern Vietnam to Phnom Penh, the capital of Cambodia, and then across south East Asia's largest lake to Siem Reap, home to the magnificent UNESCO Heritage site, Angkor Wat.
Normally this experience is for those with a few pennies to rub together. BUT, in September and October this year, we have 2 departures which will cost you a lot less… so long as you have a loved one to share the experience with!
Two for the price of one aboard the lovely Toum Tiou on the following dates only:
1) 08 to 15 September, Saigon to Siem Reap 8D/7N
2) 24 to 31 October, Saigon to Siem Reap 8D/7N
Guaranteed to sell out very quickly, please contact us at Symbiosis Custom Travel a.s.a.p. if you would like to join.