April 23, 2016 – 9:00 am

Dive the amazing Bunaken Marine Park, Manado, Northern Sulawesi, Indonesia…
Special Offer : Book a 7 night package, pay for only 6!
Conditions of offers:
• Bookings must be a minimum of 7 nights All-Inclusive Dive Package
• Offer cannot be back-dated onto existing bookings
• Only applies to bookings made between 22 April and 23 May 2016
• Valid for stays by 31 December 2016
• Cannot be taken in conjunction with any other offer made by Eco Divers
• All bookings are subject to availability
• Offer applies on pre-booked package only
Exclusions: Drinks, Tips, Diving equipment rentals, Bunaken National Park entrance fee, Incidentals e.g. night dives, Nitrox fills, spa services, land tours, mini-bar purchases, laundry, telephone calls
Group Offer : 10 Stay, 9 Pay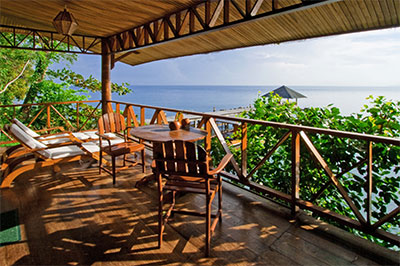 Offers are based on staying at the lovely Minahasa Lagoon Resort and diving with Eco Divers Manado, one of the most experienced dive operators the renowned Bunaken Marine Park, Northern Sulawesi, Indonesia.
For full information contact Symbiosis Custom Travel. This offer is timed to celebrate with the Great Northern Dive Show in Manchester, England, this weekend and can be booked now through Symbiosis Custom Travel and up until 23 May.