July 13, 2016 – 2:11 pm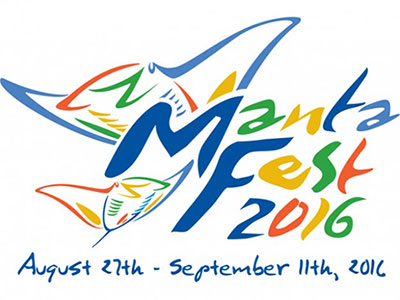 To celebrate this year's Manta Fest Event that takes place from 27 August to 11 September – right in the middle of Manta Ray Bay's 30th Anniversary Year – We are delighted to be able offer a 20% discount across the board on all Hotel/Dive-packages* at Manta Ray Bay, Yap.
Where normally special promotions cannot be combined, Manta Ray Bay wants to share their 30-years' success with divers being able to profit both from their 30th Anniversary special and the 20% Discount deal during this year's Manta Fest meaning divers can book a complete Hotel/Dive-package for as low as US$ 99,– per day** which includes accommodation, dives, breakfast, roundtrip airport/resort transfer and all taxes.
This year's Manta Ray Fest has 5 professional presenters that include some of today's top underwater shooters – Frank Schneider, contributor of Tauchen magazine, Steven Miller from Ikelite photo school, Andy Schumacher from Schumacherfilms in Germany as well as Ray Bullion and Brad Holland.
The festival culminates in a photo contest with more prizes than photographers – everyone goes home with something from our sponsors – compact camera shooters win the same prizes as big dSLR systems. Top prizes include liveaboard trips to Raja Ampat with Dive Damai and to Guadalupe Island for Great White sharks with Solmar V, Mares gear sets as well as a bunch of prizes from Henderson, Pelican, Armor bags and McNett towels while dSLR and non-dSLR categories winners will receive special titanium jewelry by Diver Design.
For more information and reservations please contact Symbiosis Custom Travel.
* When booking Hotel-/Dive-packages for 7 nights/10 dives or more/for new bookings only.
** When booking the 14 night/22 dives Hotel/Dive package in a Standard room with automatic upgrade to a 20 night/22 dive Hotel/Dive package.