February 3, 2017 – 12:14 pm
Published on Mongabay, 27 January 2017: Story and photo by Luc Forsyth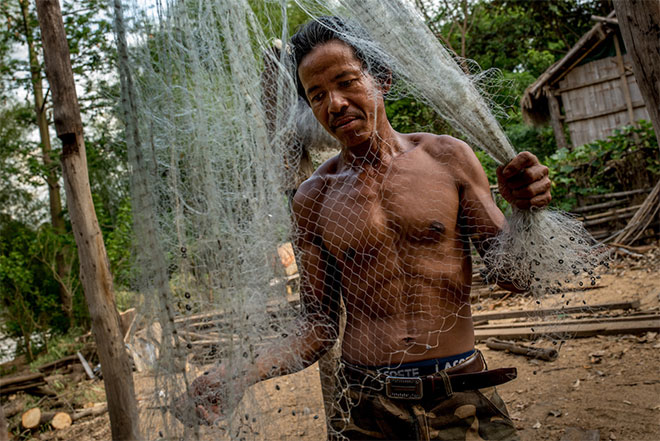 Divided by promises of compensation, ethnic minority villages in northeastern Cambodia face relocation for a hydropower dam.When completed, the Lower Sesan II dam will inundate 36,000 hectares (89,000 acres) of forest and force 5,000 people to relocate, activists say.
The Bunong, an ethnic minority group whose livelihood and culture depends on the river and the forest, will be among the most affected by the dam.
Even before the dam is completed, Bunong villages like Kbal Romeas have been divided, as some residents accept compensation packages while others staunchly refuse to leave their land.
At a time when much of Cambodia is developing at a breakneck speed, where smartphones and BMWs have become almost as ubiquitous on the streets of Phnom Penh as saffron-robed monks, the village of Kbal Romeas inhabits a world apart. Tucked deep into the jungles of the country's untamed northeast, the village has no convenience stores, streetlights, or paved roads. Instead, a visitor would be more likely to find a stretched snakeskin nailed to a piece of teak, drying in the midday sun as a testament to the animist beliefs of the people who live there.
Full story here.