July 7, 2017 – 8:20 am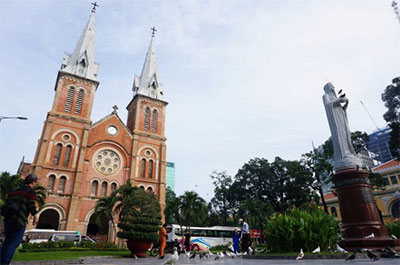 Saigon Notre Dame Cathedral will carry out a massive two-year renovation project from 2017 – 2019 with the approval of the Ho Chi Minh's municipal government. This is the first major refurbishment for the 137-year-old landmark, one of Saigon's most famous tourist attractions.
The restoration work will be conducted carefully to "keep the original beauty" of the cathedral and split into three phases: the roof, the interior and finally the two bell towers. The walls of the cathedral, which have been vandalized, will also be repainted. During that time, the cathedral will only open for church services.