August 3, 2017 – 10:22 am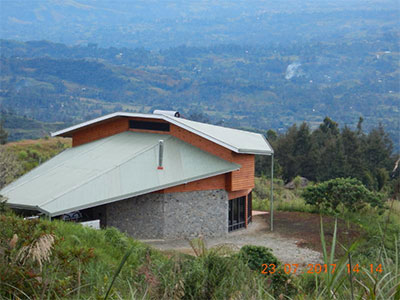 A new Presidential Suite has been added to Rondon Ridge and it has been named the Villa Wingti after a former PNG Prime Minister who was born in the Mount Hagen area.
The Presidential suite is a two storied unit with two bedrooms and two bathrooms up-stairs, and a kitchen, bar, lounge area and fireplace downstairs. 
Rondon Ridge is the ideal place to stay near to Mt Hagen, the capital of the Central Highlands Province, commanding spectacular views across the Wahgi Valley. Home to 10 species of Birds of Paradise and many communities of PNG's colourful highland tribes, there are numerous walking trails and diverse cultural activities to enjoy in the surrounding area.
Contact Symbiosis Custom Travel now too start planning your Papua New Guinea adventure.