September 6, 2017 – 10:57 am
Symbiosis is pleased to be able to offer a fantastic 25% discount for the very last twin cabin aboard this amazing dive cruise from Alor to Triton Bay, West Papua. An adventurous diver's dream trip through some of the richest waters in the world.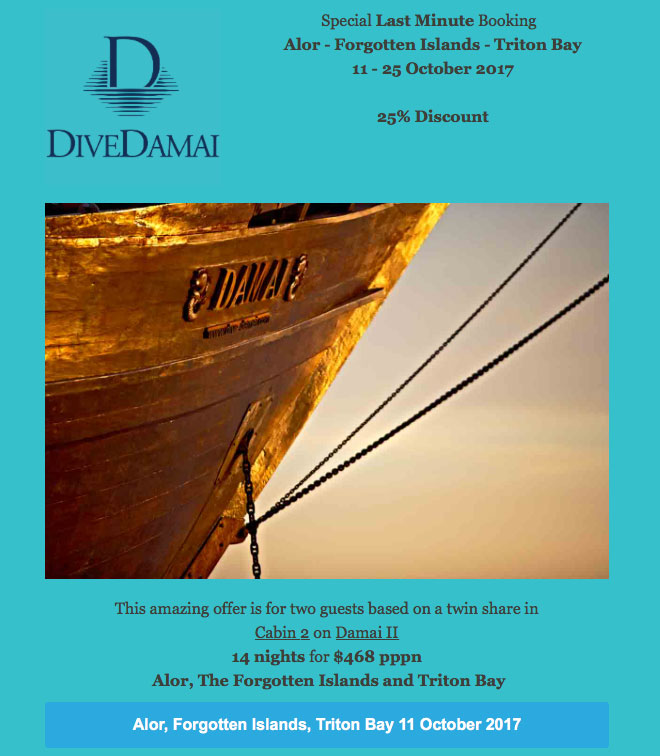 Contact Symbiosis Custom Travel today to hold the cabin.